A nursery will serve as your child's first place of recognition, as this is where he or she will be living in for the succeeding months after being born. Thus it is very important that you carefully make a plan in designing this room, as its elements will play a big role in shaping your kid's formative experience.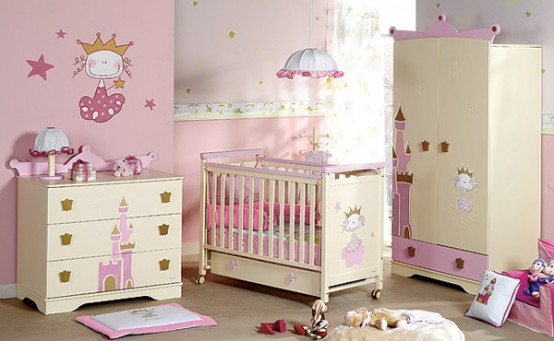 If you're still tied up with an empty room to decorate, then you may begin with the basics. Here are some of the tips and tricks that you may follow:
Color schemes
Newborn babies could only recognize colors black, white, and gray. Their room should slowly introduce them to new colors, but not in flashy tones and shades, otherwise they would end up confused in learning about the hues around them. Thus it may be better to use subtle color schemes, such as that of powder blues and pinks, and some pastel yellows as these are not heavy on the eyes.
Wall décor
Wall décor meanwhile doesn't always have to be cutesy and baby-oriented. You may want to use stripes and solid blocks of shades as these can be easily decorated without the need to change as your child grows up. You may also want to use stenciled decals, as these can be easily attached and removed on the wall whenever necessary.
Lighting
When it comes to lighting, it is important to use dim lights and lampshades as these are not heavy to the child's eyes. You may also want to utilize the bedroom windows for natural light to penetrate during the day.