Adding luxurious furniture is another way for successful baroque decoration.  The bedroom includes woodwork, upholstered chairs, dressers and consoles with carved decoration along with scrolled legs. Furniture stores are filled with such pieces and offset colors like black or silver. Select materials like wood, wrought iron, which is ideal for baroque bedrooms.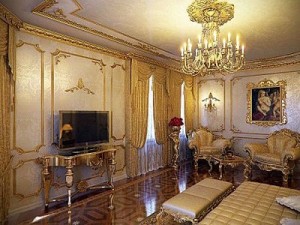 You can even install over-sized bed head whose exuberance will be a perfect fit for your baroque style bedroom.
Accessories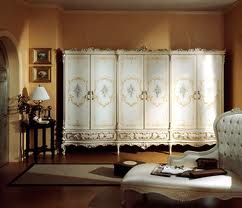 Accessories are the key ingredient for any baroque style decoration. Chandeliers and pendants are perfect fit for your new bedroom. One can even decline the main colors of choice or pick glass elements to remain sober. However, be aware that thorough accessories you can give only luxurious tone to your baroque home décor.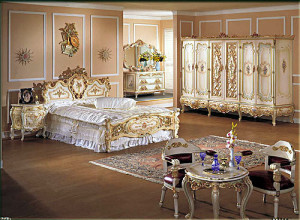 Don't forget to add some gold or silver objects to add luxurious effect to your new home. In such kind of décor shine is must. Frames and mirrors are necessary accessories for the bedroom. Specific baroque moldings are available for the frames and are very popular right now.