A baroque kind of bedroom was popular during seventeenth century. Today, it has gained immense popularity. This kind of décor complements any room size, but it is ideal for a bedroom. Here are some ways on how to create baroque kind of bedroom.

Binary Walls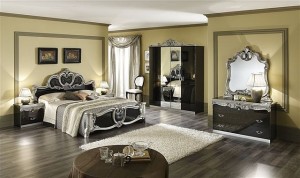 The walls of baroque bedroom must fall golden principle of style. Often baroque decoration involve binary palette, which means combination of black and white color. These two combinations of color are the best way to make the room look chic and glamorous. But we can also consider other combination like black and gray or black and pink.
These two combinations blend perfectly with each other. Other pattern that is becoming a new trend is pattern paper. It is a comeback pattern available in the specialty stores. Stickers with floral design keep up the spirit of baroque tapestries. This kind of décor is more contemporary and standard, not for those who like adventurous combination.
Cushy Bed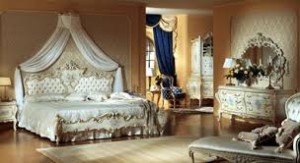 a baroque bedroom should be chic and modern in every sense. So, don't hesitate to add quilted bed covers. Pick bed linen colors to match with the ones that you have selected to create baroque atmosphere. Another option is add lot of pillows on the bed to showcase rich effect. For fabrics, select satin shining and ultramodern fabrics like velvet, fur, etc.