Do you want to add space to your bathroom? Well,don't worry, here we have provided answer to your question. By adding bathroom appear looking spacious, bright and elegant. Mirror in the bathroom not only helps in dressing, but it also make bathroom look bigger than before. All you need to do is to place a large mirror in the bathroom. Further, it is the best method to make bathroom appear brighter and elegant. You can even add light bulbs to the bathroom to make the bathroom look big.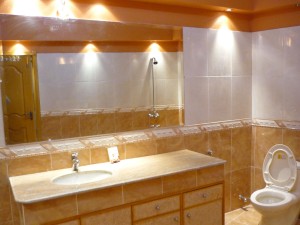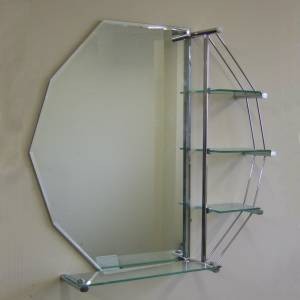 Moreover, the markets are decked with different designs, so you can easily select one among them. There are various shapes of mirrors available like spherical, elliptical and even the shape of flowers and you can also customize the design according to your needs and requirements. Moreover, you can even select a mirror of a large size. So, it is the best way to make a bathroom look spacious and big.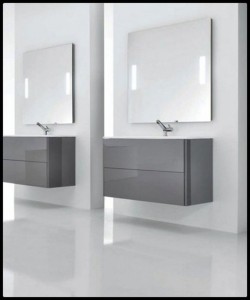 Further, it acts as a decorating detail to the bathroom. A mirror not only adds character to the bathroom, but also adds a spark. Selecting a mirror can be a fun task, and it is the most easy way to decorate the bathroom. Hanging a mirror is like hanging art work. Here we have added some images that will help you to better understand how mirrors make bathroom look spacious and big.