There is something appealing about soft, delicate pastel shades. They not only rejuvenate your mind, but also make a great impression. Swati Fupta, designer at online custom furniture store Stichwood says that pastel shades reminds one of spring, tender blossom, bright blue sky with warm sun. while people of Mumbai don't enjoy autumn, a sorbet makeover is required to welcome the coming winter.
Add a splash of soft touch to the home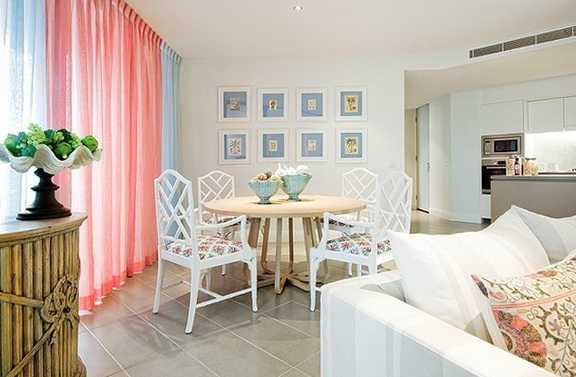 Many people fear of adding pastel shades to the home, as they think the home will look dull and dreary. So, use various textures like wood, fabric and accessories to lend interest to the home. Incorporate patterns and complimentary shades to create right blend of colour. Mix bold shades or with contrasting tones! Interior designer Minnie Bhatt Designs clearly says that pastel shade can add touch of calmness to any space. After returning home from a hectic day at work, it looks relaxing to be surrounded by visually soft and warm shades. Pastels around the home can be used all around the home, especially in form of soft furnishings like upholstery and curtains. Or opt for wall colours or wallpaper in these shades.
Pastel shades add instant facelift to the room or kitchen
Pastel accents in otherwise dull room can give it an instant facelift-think about a wooden coffee table, a photo wall frame and a peach chevron rug. Renowned interior designer, Gupta says that using these shades in the kitchen cupboards and stools for a more natural and calm look.
Pastel walls in child's room
Pastel shades in child's room are bound to create serene impact on their mind. Otherwise you can use accessories that are easy to play around.
Accessories that you can add- if you are not comfortable with pastel wall shades add it in form of accessories like
Cushion cover
Show pieces
Tablemats
Linen
Fresh flowers
Color Code makes an impact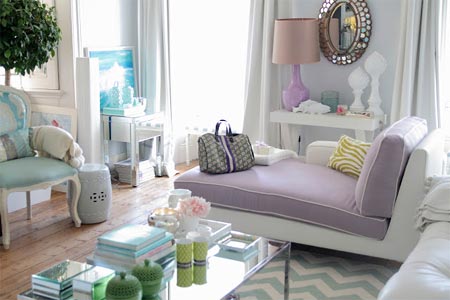 there are various shades within the pastel family , Leila Erfan creative director of reputed designing firm ARIA interior design says, pastel shades are full of fun and adds a fresh touch to the home. Opt for shades like blush blue, lilac mixed with white or grey.
Go for soft tones
Gupta, a renowned interior designer is in favor of soft vanilla tones or lilac, pale peach, sky blue and blush pink as well as mixing a grey with pink is an advantage. You can easily achieve a sophisticated yet stylish look by going for candy or ice cream tones. Bhatt further adds that soft lemon, powder blue and pale green shades make a great impact.
These shades require high maintenance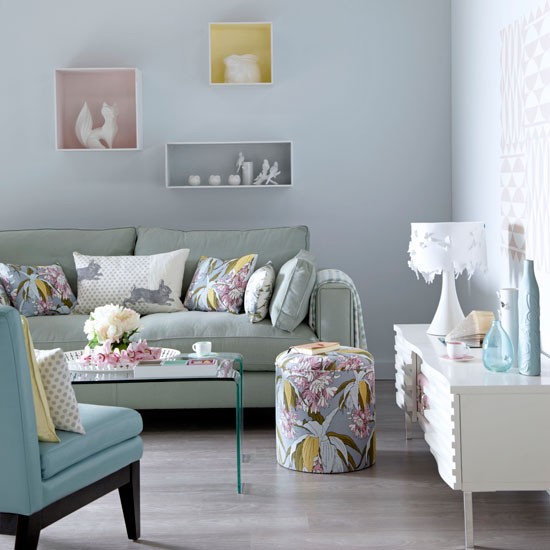 One should always keep in mind that pastel shades require extra maintenance and extra attention. Scotchguard should be used on upholstery in order to make it more durable. Go for melamine peach or PU coating on pastel painted furniture to remove stains. Oil based wall paints can be easily cleaned with a damp cloth, says reputed designer Bhatt.