Bed Skirts are an integral part of bedding and crucial component of interior designing of bedrooms. Bed skirts are normally used to either accessorize the bed or it is used to hid bed box's spring. In majority of the households, it is normally seen that underside of the bed is used to store things. But it could be an eyesore for the guests who visit to your place. It is here bed skirts have become valuable and crucial. There are different things that you need to keep in mind while shopping for bed skirts. Online shopping can air out many of your myths but traditional way of shopping can be cumbersome.

Colour plays an important role while shopping for bed skirts. It should match with the interior decor of the bedroom and at the same time create a striking contrast with the bedsheet or mattress that you might use. It is not wise to use light shades for bed skirt as in this case, the light could reflect the interiors of the underside of the bed. Try to go for dark patterns and shades.
Determine the size of the bed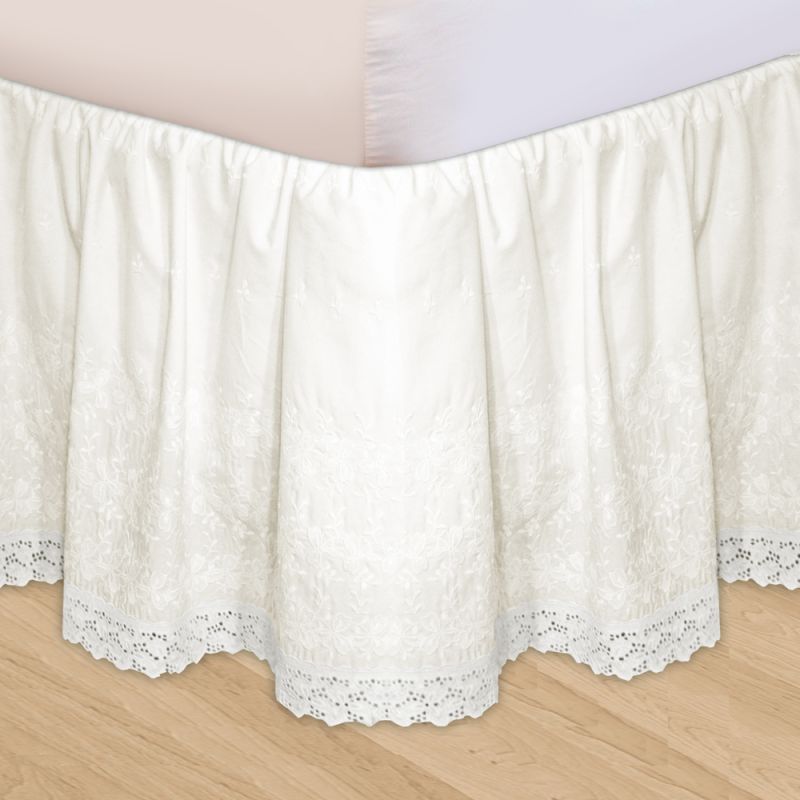 While selecting a bed skirt, it is important to determine the size of the bed. Make proper measurements before shopping including the mattress spread on the bed. The drop factor of the bed skirt majorly depends upon bed size.
Patterns and texture

There are several number of textures and patterns available in the market like floral designs, intricate animal prints, suite striped bed skirts like solid cotton to pleated satin bed skirts. Cotton is the best material and is widely used as bed skirts as intricate patterns and textures can be easily implicated. Floral designs look attractive with dark chocolate shaded bed skirts in the bed room looks great.
Innovative finishes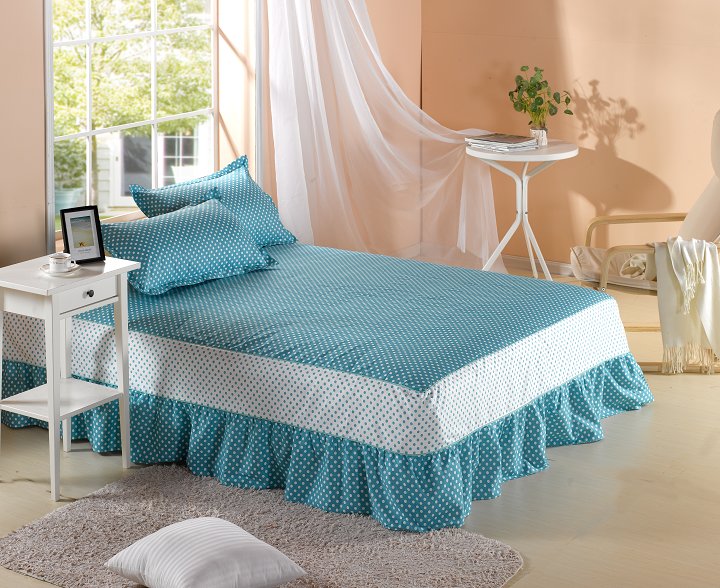 If you are not satisfied with the bedskirt that you have purchased, then you can add a few innovative finishing touches. It is essential to have the interior decor of the room in your mind while testing such creativity. Interior designer can further add elegance by adding a ribbon trim to even the edge of the bed skirt.
Fabric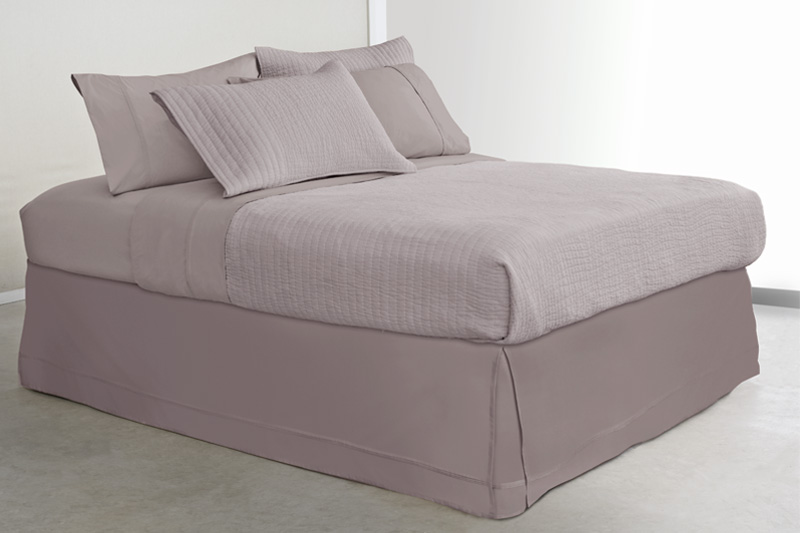 It is important to make a wise decision while selecting the fabric of the bedskirt. The fabric of bedskirt should complement with the mattress. Cotton is the best choice as it is comfortable and stylish. Other fabrics that can be used include velvet, chenille, faux suede and metalasse. These are important factors that you need to consider before buying bed skirts. Remember texture of bed skirt should not only be in complete sync with the bedding but with overall room as well.