No wonder why the little girls are so obsessed with horses. They are sleek, tall, magnificent animals and riding on their back is completely exhilarating. You can taste the freedom by riding on an animal that is powerful and fast.
Sometimes the horse love may last only for sometime, but for girls it is an obsession.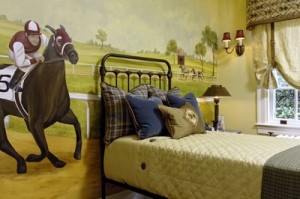 How can you decorate horse themed bedroom
Here are some tips on how to create a horse bedroom theme bedroom that will have vision of dancing ponies. The first thing to do is to search some horse bedding to set the tone of a bedroom. If its a western theme, think of ranches wide open spaces, and wide mustangs. Also search for a bedding that depicts horses running free. The best colors for horse bedding is sage green, tan, beige and dark brown.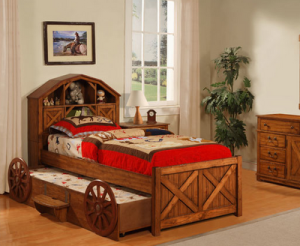 Its also a good idea to get the comforter set. If you are sticking with the same theme, then multiple horse bedding will help you to update your horse bedroom without redecorating job. Its a quick and easy way to give bedroom a new facelift.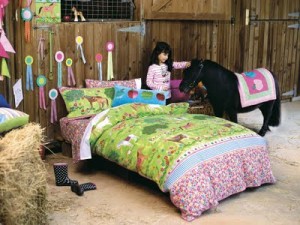 If you are going for a farm theme, search for a painting the closet to look like a barn door or maybe painting a coral on the walls. If your daughter is old enough, candles or in fact scented candles can make a great addition to the bedroom. Pictures or blankets are also good ideas for decoration.