Kids bedroom is fun to decorate. It gives you a chance to be creative in a fresh and colorful way, without having to worry about being too serious in your design choices. Playfulness and fun are the main ingredients of a child bedroom. Here are some ideas that can keep your creative energies going up.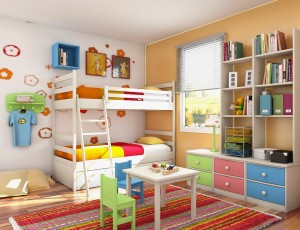 Animal Themed Bedroom- Most of the young kids are fascinated with animals. You can indulge their interest and drive by decorating their bedroom animal or zoo theme. You can find animal posters or do paintings.
The Princess Room- If you have small cute girl, probably Princess Room is the best. You can add posters filled with castles, unicorns, rainbows, fairy princesses. The designs must complement the accent furniture.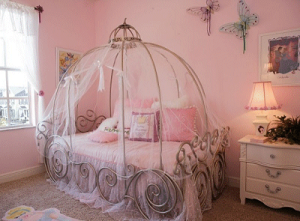 Ships and Boats- For all those boys who want to become captain, a ocean faring bedroom is perfect. You can use an ocean blue color in the lower half of the wall to serve as sea and paint the top half sky blue.
Sports Room- If your kid is a sports enthusiast, why not make this room favorite playing field. Its quiet easy to paint and the walls must be covered by baseball, soccer ball or basketball filled designs. Themed covers cab serve as an accent furniture ingredient.
The Gardener's Room-A garden themed bedroom is the best way to get your child exhilarated about nature and organic foods. You can decorate the walls by painting green hills and brown garden patches, which you can decorate with cabbages, carrots, scarecrow, etc.