The original kitchen looks outdated and conventional. Sometimes, the layout is not though well and work space is not designed ergonomically. So, a wall between the kitchen and dining room can be knocked down to create a large space. Here are some ideas on how to do kitchen makeover.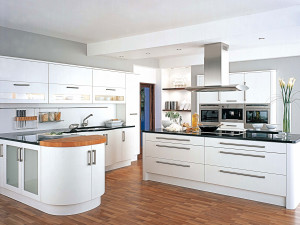 This kitchen can be easily achieved on a low budget, but the question arises how to create a classy look.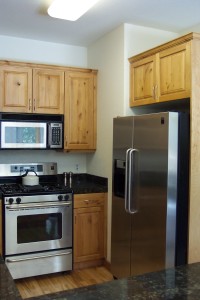 Focal Point- Kitchen is an island unit that offers vital work space area and it is important to create a focal point. The quarter height kitchen units along the wall offers additional storage space and work space, but don't make the kitchen feel as enclosed. The central island makes a great place to chat with the friends and have a drink. It also offers lots of space for doing extra work and provides high storage space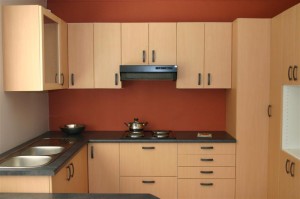 Select a color scheme- the black glass bar stools makes the kitchen look elegant and beautiful. The black units and high glass floor tiles gives the kitchen luxurious and glamorous feel. One can even incorporate splash of green and turquoise in the kitchen furniture. Tie the same with right kind of accessories.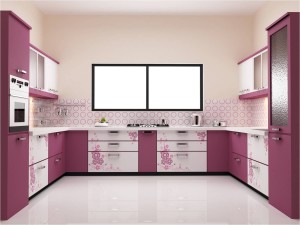 Open Indoors to the garden- A full length bi-fold glass doors is the highlight and you can even add accessories like fringe curtains. It will filter out excessive light. Extra windows can be incorporates to three quarter height brings in additional light to the room.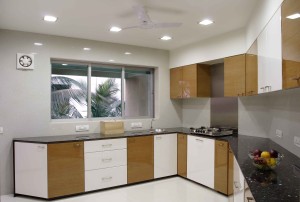 Remove Clutter- To keep the kitchen sleek and professional, clutter should be reduced to minimum. The kettle, mugs, tea and coffee canisters need to be hidden behind the unit.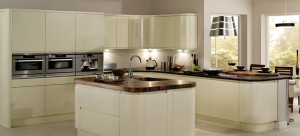 Luxury- The kitchen needs to be planned to perfection and no small details needs to be overlooked including you can add a wine cooler. It is the best way to add a wow factor to the kitchen. You can even incorporate a stainless steel round sink and matt silver tap finish off the kitchen. This sink exudes elegant and stylish.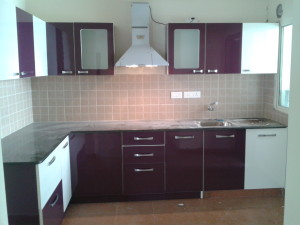 Recycle
Don't discard everything immediately from the current kitchen. According to certain statistics 85% of kitchen is reusable. So, try to squeeze out as money as possible before you opt for kitchen remodeling.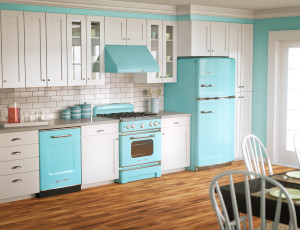 Go for a different approach- Kitchen makeover is all about getting out of your comfort zone and experimenting with new things. So, select for different color scheme and theme for the kitchen. For example, you can opt for warm, pastel, cottage like kitchen and then do something totally opposite. White walls with steel counters and cabinets will be a huge contrast.

Adding extra worktable- The best way to make your home spacious is to add an extra worktable. Opt for table with wheels and a counter top that is similar to kitchen work tops. Remove cabinets underneath, thus making the worktable to be rolled when not in use. The lost space can be easily be removed and cabinets can be installed on shelves or add grocery baskets underneath the table.