There are innumerable options for kids bedroom curtains: like printed curtains, trendy curtains, cartoon character curtains, alphabet curtains are available in the market. You can add fun accessories to the bedroom to add vivacity to the rooms. Kids love vibrant and colourful curtains that are best for the rooms. So, it is important to take into consideration their choice and preferences in mind while you install the curtains.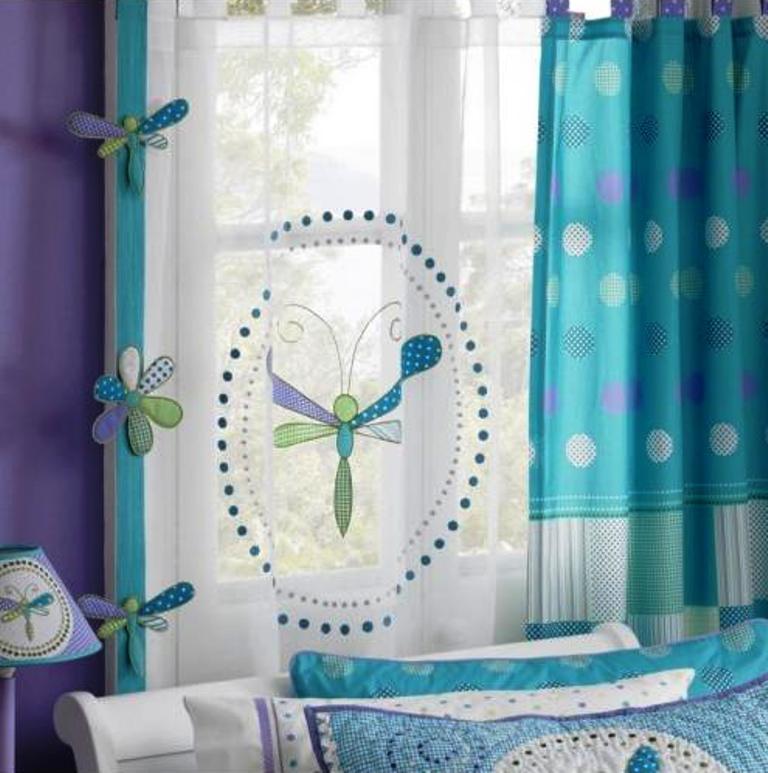 Curtains for girl's bedroom
Baby Doll Curtains
Birds curtains
Butterfly
Rose curtains
Princess curtains
Curtains for boy's bedroom
Alphabet
Sports
Car
Train
Cartoon
For small kids bedroom, you can go for Roman shades.  If you use fabric curtains, the room looks overwhelming.
Accessories for Kids bedroom
Curtain Rods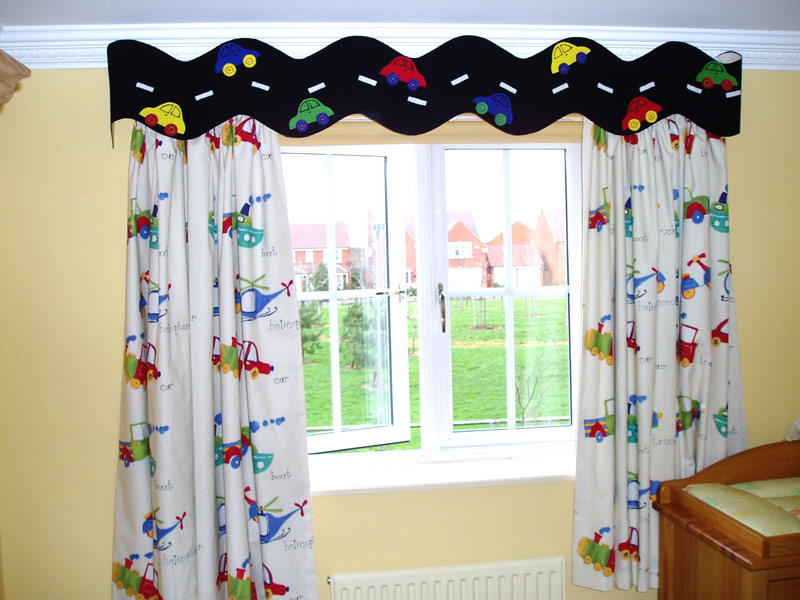 The poles of the kids curtains are available in various shapes, patterns, colours and materials. Select decorative and durable curtain poles for kids bedroom. Attractive curtain poles make the bedroom look appreciable. Check the fitting of the pole, so the curtain may hang from the pole perfectly. Select right track or poles to support the curtains. The fitting should be durable otherwise it can be bit harmful to the kids.
Kids curtain rods
Curtain rods are not only the tools to hang the curtains, but they complete the look of the kids room too. Wooden curtain rods give a cozy appearance to the room. Since, kids are fond of trendy and stylish things in the room, so you can select from metal curtain rods like brass, chrome, and brushed chrome. You can use some funky ideas like tree branch, old fishing pole, etc.
Curtain Hooks and Rings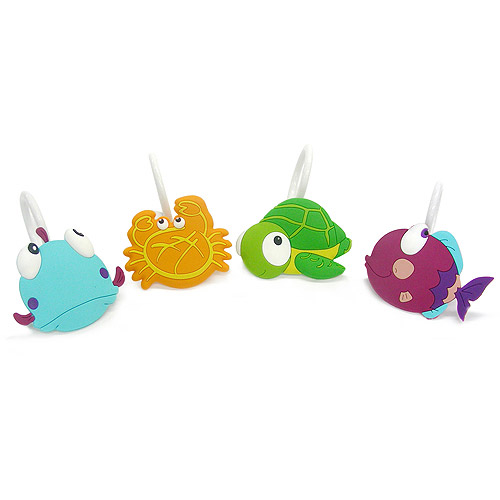 Curtains Hooks and Rings for kids' room come in various styles. To make the kids room appealing, you can select from a range of stylish hooks and rings.
Curtain Tiebacks
Curtain tiebacks are used to tie curtains with the windows, so that the light can easily come in. You can go for curtain tieback of similar fabric for same curtain. To get a dramatic look, tiebacks of contrasting colours can be added.
Tassels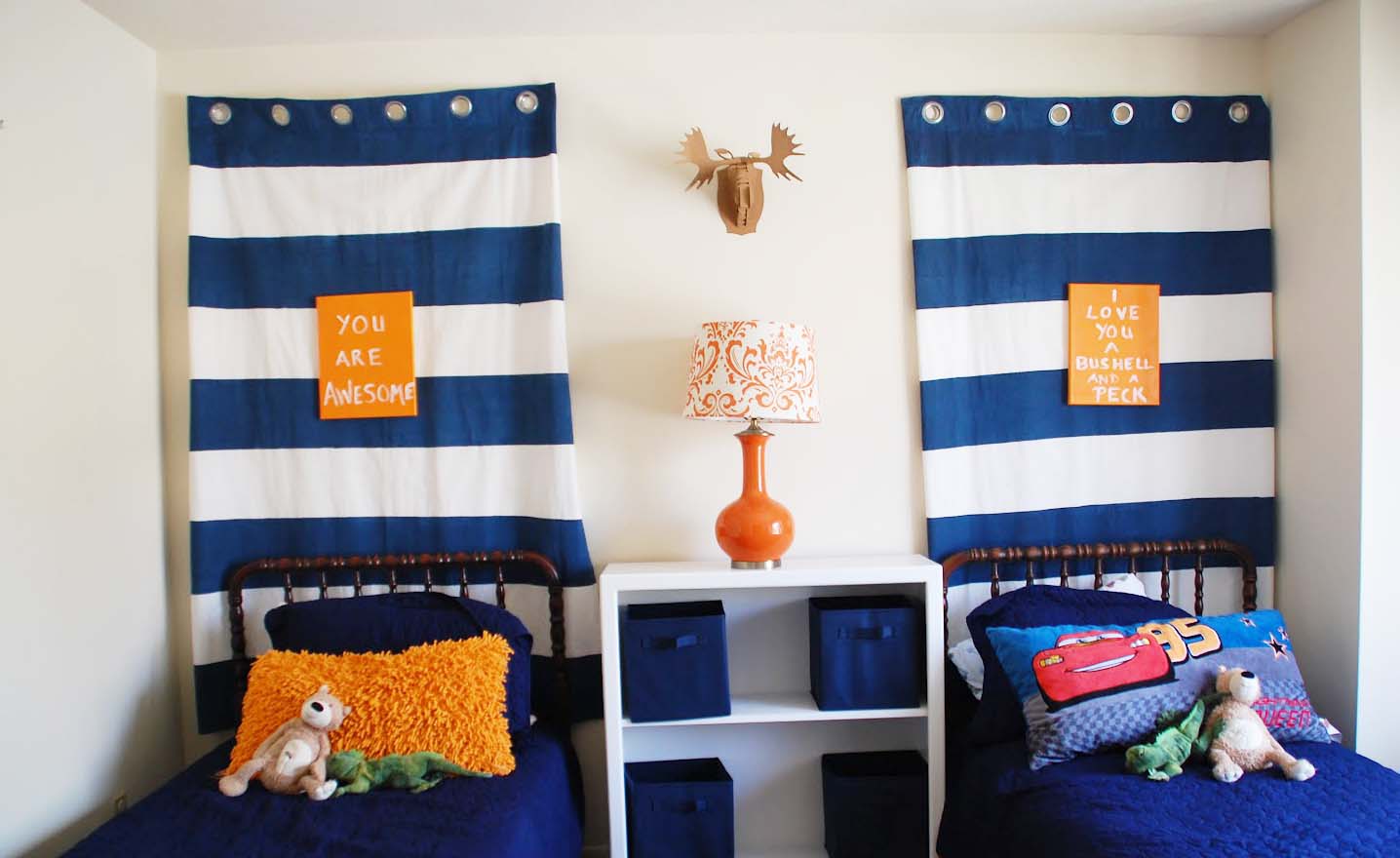 Tassels are great addition to the kids room. They are easy to attach and are available in different and attractive colours. Attractive colour of tassels make your kids bedroom look appealing and attractive. You can make tassels of similar fabric as that of curtains.