The beautifully decorated Christmas Tree looks amazing inside your home during the holidays. So, are you searching for Christmas tree photos that add fuel to your creativity.  Here are some photos  that can help you to relive the spirit of Christmas.
If you don't like to purchase new ornaments every year, but like to give tree a new look, then think swapping the ornaments with friends and relatives. You can share the same with your best friend, mom or sister. So, this eve stock up ornaments and after Christmas save it for the next year. Or buy new ornaments to increase the collections. Don't forget to buy storage bins to carry all your decorations at one place, because some may ne fragile, especially those, which are made of glass and crystal. It would be shame to break the traditional collection.
Red Green and Gold- It is one among the traditional design that is loaded with lights, ribbons and Christmas colors.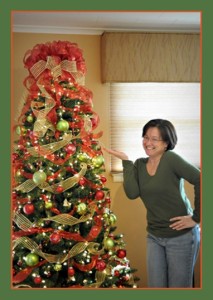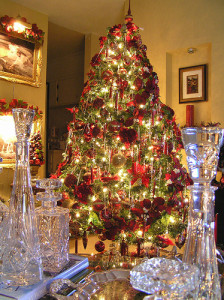 Red and Gold Christmas Tree- It is combination of two colors. Other combinations can be blue and silver, red and green, blue and white, two toned metallic silver and gold or any previously used color palette.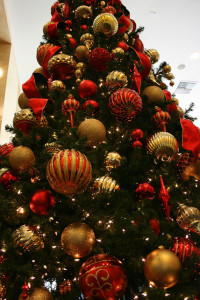 Gold Christmas Tree Decoration- The hanging beads, bows, wreaths, glass bubbles, baskets and angels hang on the Christmas tree. Other than that, you can hang ribbons horizontally or vertically. If you do this with a ribbon, then the tree would look like a Christmas packet. For designs stick to white lights, so that the ornaments sparkle.