Christmas Holiday Bedding Sets in Christmas renders a new look to the room. So, this season cozy yourself with one of these beautiful Christmas bedding set. It is also one of the most amazing looking Christmas gift. So, enjoy changing your bedroom décor with Christmas bedding set and enjoy the spirit of the holiday season.
Red Cardinal Quilt- This red cardinal quilt is delightful and it has red cardinal perches on holy leaves. It is available only in king size.
Along with that you can check out lenox greeting 18 inch square pillow, lenox winter greeting winter sham.
Gold Snowflake Quilt– This gold snowflake bedding set looks gorgeous. The beauty of snowflake is captured in golden joy bedding. These Christmas quilt feature printed cotton embellished with golden embroidery.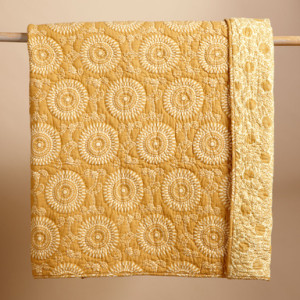 Red Christmas Quilt– It is an appliqued quilt that's prewashed for shrinkage and to provide softness. This bedding is perfect for Christmas season. This gorgeous red and white quilted bedding comes with a snowflake motif. The set includes 2 pillow shams and 1 quilted pillow.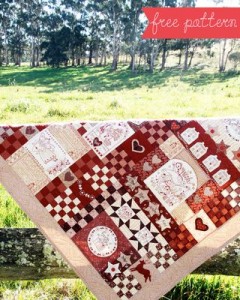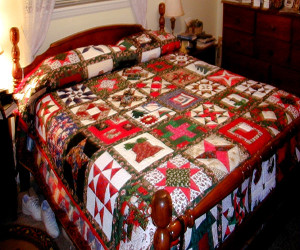 Garland Quilt Sets– This is a conventional Christmas quilt sets in red, green, and white garland. It is a luxury, pre washed, oversized Queen quilt. The set comprise of quilt, 2 shams, and bedskirt.
Merlot Red Silk Duvet– This luxurious silk duvet is available in a variety of colors. The imperial red silk throw would make it as a lovely Christmas gift.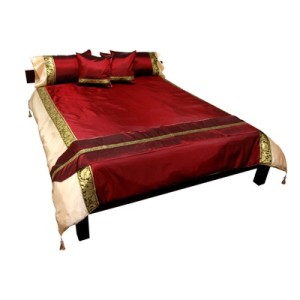 Christmas Snowman Comforter Sets– It is an ideal set that features snowmen in a winter wonderland.The colors available are sky blue, red and green, and white snowflakes and red and white striped pattern of the comforter. It is easy to care and is machine washable.