Cheap Interior Design Ideas comes in several forms. Commencing from television shows to magazines, the industry is trying to reach to consumer on how to design in an inexpensive way. In the past, ideas like cheap design interior would have left many people horrified. The industry of interior design has changed phenomenally over the years in order to accommodate the consumers in a better fashion. In the mid stages of evolution, interior design was an industry meant for elite class. Now, due to high demand for cost cutting  design for the average customer, designing on a budget has become hot topic of interest. Of course, you will always find an interior designer who insists on style and durability of design or even a particular brand name, which relates to high price tag. Most people do not relate to this kind of thinking there it has become increasingly popular profession in the industry.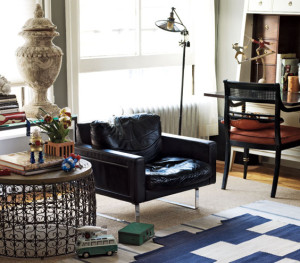 A secret tool for creating marvelous room is to opt for cheap interior design ideas. By purchasing slightly expensive items in a room furniture and cost- cutting on smaller accessories, you can easily save big bucks and still achieve the same designed that is achieved with expensive interior designing. The first question that pops into your mind is about where to get items at negotiated rates.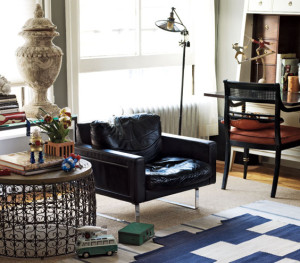 The answer is simple. You can hunt for cheap interior design ideas and accessories and begin successfully at any bargain mom and pop store. The store availability of these items will vary depending upon your location. There are many times, there are locally known bargain bins or stores where you can easily find slightly damaged used items at fraction of cost. When buying at these stores, be careful not to overspend money. Majority of us have tendency to purchase items that not are value for money that we are not likely to use in the future times. Hence, try to save your money where it counts. If you bargain at a shop for long enough, you will easily find the perfect items that complement your lifestyle and space, just waiting for purchase.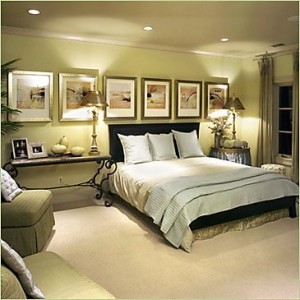 Here are 10 ideas on how to decorate the home without spending a bomb
Paint- Walls are the backdrop for all your decorating schemes. It is one of the cheapest and simplest to change the look of the room. Plus a dab of paint gives your room an overall feeling of freshness, if you are not up for painting the whole room, select one wall and give it a coat of contrasting shades.
If you think it is too much for you, consider painting your door. Use an unusual colour for pop or you may use two more colours to bring out contours of panelled doors. Even just interior panels of your bookcase or useful style table will give your room a new look on a minimal budget.
Another aspect of interior designing that will affect is selection of lighting. Think of something that can make your room or in fact change room to softer mood or bland room.
Lightning- You can bring a new look to the room by changing a light fixture. There are many do it yourself stores that have a variety of stylish, affordable lightning options. Its not too difficult to change a light fixture- just remember to turn off the electricity to that light at the breaker box before you get started.
Lightning whether it is natural or artificial plays a crucial role to change the mood of the room. You can easily change the amount of light in a room simply and economically. Think is your room too dark? If answer to this question is yes, consider taking down the heavy curtains or shutter and letting the sunlight to go in. Use table lamps or floor lamps to put light where you need it. Replace high wattage bulbs with lower wattage bulbs for softer light. Look around to get the best deal- you will easily find a great bargain on a beautiful used lamp at flea market or at an antique shop.
Add rugs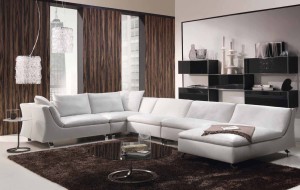 Floor always needs love. So, in case you want to create a big effect in one fast move, consider opting for a rug. Rugs are an underrated accessory, but a big bright rug adds interest and becomes the focal point of the bedroom. Don't leave a rug floating around, Anchor it with coffee chair or table.
Throw down some rugs in the kitchen. Bathroom rugs with non-skid version add splash of colour and ensures safety of a child and adult. They are inexpensive and come in variety of sizes and most of all they are machine washable.
Recycle
One of the best ways to decorate the bedroom is to repurpose the things that you already have. Look around your home and think of how you could change the setting of the room. That old trunk  in your bedroom might make an ideal coffee table for your living room. White coat of paint, set of casters, besides cabinet become a rolling bar. May be painting the dining room that belongs to study room. Try to de-clutter the room. Seeing old stuff with new eyes can be a thrilling experience.
Bring Plants to the room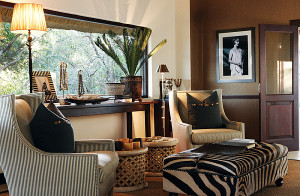 In order to improve the interior environment of the home, bring plants. First it will bring soothing natural atmosphere into a room. Secondly, many kinds of house plants actually cleanse the harmful air of indoor pollutants like benzene, formaldehyde and trichloroethylene, the dominant pollutants. Thirdly, potted plants like herbs and aloe vera bring in fresh ingredients to cooking and aloe- vera has amazing healing power. For this, you can visit a local nursery and pick out a few plants that suit your home. Ensure that you care for the plants. Don't neglect these little plants.
Appeal to senses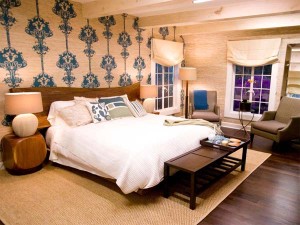 Decorating isn't just about eye appeal, rather it stimulates your senses. In furnishing, work with textures like a butter soft leather chair, chenille pillows or silky curtains.