Bubble chair is considered as the luxury item. However, once you know the benefits that you can derive, it will surely become the necessity. The bubble chairs are designed to provide you comfort and let you to relax as much as you need. You can enjoy your favorite magazine or take the chair wherever you like. What makes this chair distinct from other chair is they are easy to assemble and convenient to transport. These stylish chairs are dynamic and you can place both indoors and outdoors. It totally depends upon your choice.
Eero Aarnio Bubble Chair- This bubble chair has white seat cushions that are made of vinyl. The chair is suspended and gives you sensation of being floating like the bubble. It swallows the noise and saves you from the noise of the surroundings. You feel relaxed and isolated. These chairs can be used to listen music and read fashion magazines.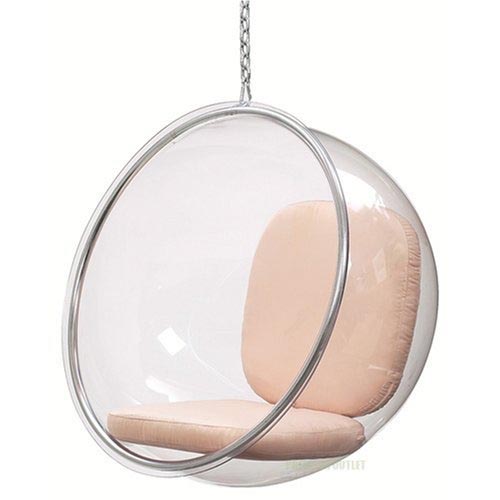 Hammock Swing Chair- The hammock swing chair is easy to assemble and has original wicker. The seat has springs for better comfort.
Eero Aarnio Hanging Bubble Chair- This chair stand was originally designed by the Aarnio. It is 40 years old and design is still gorgeous and provides cutting edge. It is made of acrylic and chrome plated chair that lets you to sit and relax for hours and hours without any noise and disturbance. It can be fitted both indoors and outdoors.