Vibrant and full of life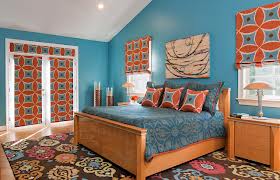 It is a new trend that is coming in. Rich and vibrant, as the name suggests is full of colors and refreshing. But the palette is not meant for everybody, but as aforementioned, if the color energizes you, it also pleases your mental senses and emotional strings. Look for color walls, lampshades, rugs, floral art, patterned cushion, pillow, bed covering and other upholstery items to finish off. The cherry on the cake would be adding a live orchid for finishing touch.
Adding a hint of Danish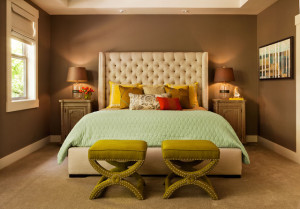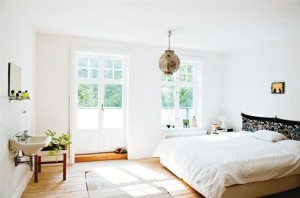 We have seen a surge in ethnic prints over last few years, but now this trend is more specific: Moroccan. Morocco, is located in north west of Africa, and it has brought in several trends in the market. These trends are known for unique patterns and designs. Search for Moroccan patterns and unique patterns, designs on canvas prints, puffs, curtains, bed, upholstery, sheers and coverings. These are additions to the room, which are easy to implement and powerful in impact, offering the maximum time invested. It is not a trend that would go down well with everyone, but it will be noticeable and seen in 2014.
Natural Tones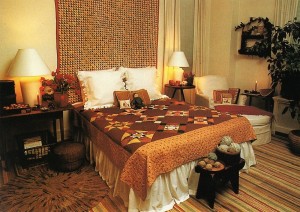 Natural tones like wood features, metals, stones and brick are another trend that is catching in 2014. Use natural tongue and groove wooden panel, brick for brick veneer for walls like given in the below mentioned image. Use natural elements as features in the room, showcasing natural grooves and curves that jump out from the feature as a feature on the walls. It is a trend that will be seen in the home for the year 2014, and the bedroom won't miss out on this one.
Rustic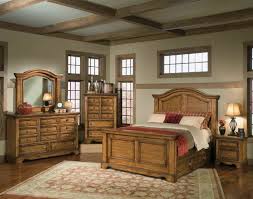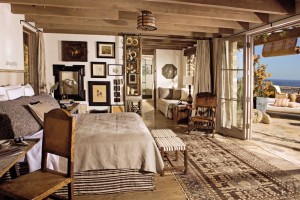 This trend is called by several names rugged, rugged and natural. The cool soft design is all about using natural materials and colors. Natural accessories like branches add a real rustic feel to the bedroom. The raw, natural, rustic feel will be a solid trend for the year 2014 and beyond that too.
Combination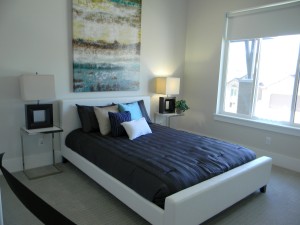 If possible, try to combine more than one idea within the same room to make it more interesting. For instance, combining natural, rustic design with another design element is the next popular trend. Tartan is a pattern that comes and fades away, and now it is again making comeback in 2014. It is an easy to implement interior design trend, tartan is ideally used on soft furnishing, pillow, bed coverings, etc. They do leave a great impact on the people.
Beautiful Blue

Another interior designing trend that is making one of the strongest trends in 2014 is the blue trend. It is difficult to go wrong with this color.