Home makers always want to make their home look elegant and bright. They know how to hide the flaws and work on them to make it look stunning. If you are looking for some sure-shot ways to decorate your home, then you are lucky. We have curated some tips just for you to start renovating your home and yes these tips will work for sure.
Start with the front door

If you want your house to stand out then start with the front door. Make it look fun and welcoming. You can choose red, yellow, and orange. These are mood uplifting colours. Red as we all know stands for love, prosperity and luck. Yellow and orange both are the colours of joy and prosperity. You can either replace your old door with a new one with any of these colours or paint your old door with these colours. Choice is yours.
No dark wall colours please. Keep it neutral
Most people in the race of standing out do a common mistake and that is choosing an extremely dark colour for their walls. Stick to the basics and choose a lighter colour shade, off white or beige will be perfect for your living room. Neutral colours always give the option to be flexible with the colours of your furniture and curtains. Also neutral colours make your room look larger and spacious.
Place the furniture in your home carefully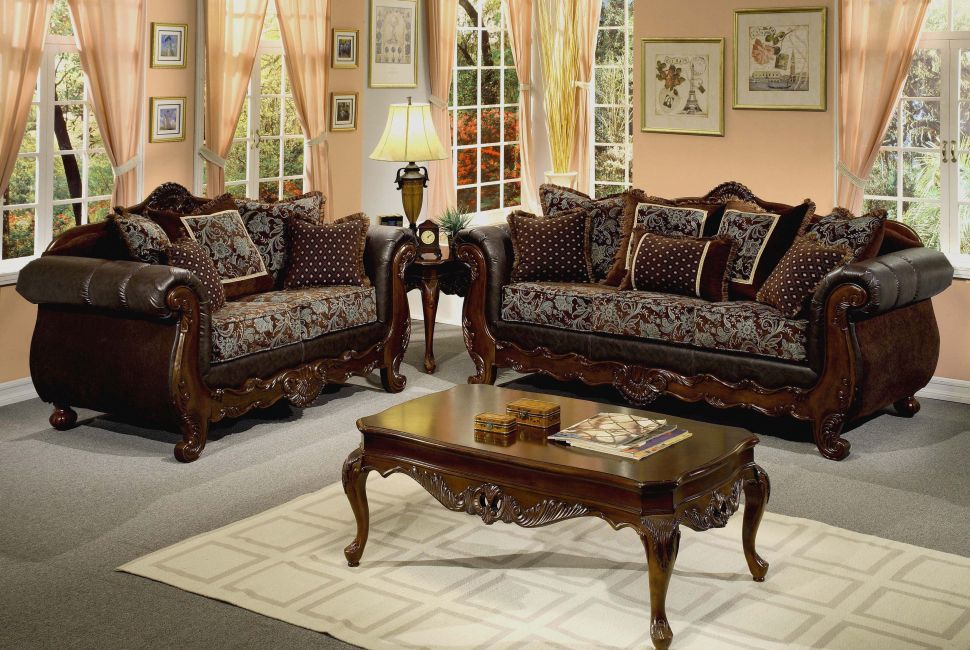 Think of a nice and a good hotel lobby. Try to remember their set up. It is always set up in a style which is conversation friendly. Your furniture should always be in proportion, in terms of size, shape and also the layout. Take a U-shape sofa for example, it is always accompanied by two single chairs facing each other. A common mistake while arranging these furniture that we often make is that we push it to the wall and let them be, thinking that it will make our room look bigger, however, this is not the case. You should go other way round. Keep it away from the walls to make your rooms look bigger.
Sunlight is important
Know how to dress your windows. An ugly looking curtain is better than keeping your windows just like that. Hence, pick the curtains for your home which will allow sunlight to flow into your house. Choose light colour curtains and drapes. Cotton and linen are always recommended. They are light and easy to wash as well.
Add mirrors
Mirror, mirror on the wall, who is the fairest of them all? Mirrors are a great accessory. They can never go wrong. Mirror can reflect back light into the room. Make your room look brighter and we mean each and every room. Mirrors are not only for your dressing room. Every room deserves to glow and shine. Check out Hometown coupons to buy some brand new mirrors for your home.
Measure the paintings and artwork on your wall

Knowing the perfect spot to fix an artwork on a wall is the key to make your wall look full. Look at the walls carefully. If the wall is big then choose a bigger artwork. If it's small then choose a smaller painting or frame. Also, if you are putting more than one artwork, then create the right amount of space in between the pictures. Take ideas from art galleries.
Layer your lighting
There are three kinds of light that you need at your home. Ambient, task, and accent. Ambient meaning the light which enters your room through the ceiling fixtures, task, meaning, the light often found on a kitchen island and then you have accent, meaning the light travels across the room through decoration, artwork, and more. Now, think, which room requires most of the sunlight? The living room of course, hence fit a 3 watts light per square foot. And for the rest work accordingly.
Rugs
Rugs are a great companion for your furniture. Hence, when setting up a rug make sure that the front two legs of the sofa is resting on the rug. Also, be mindful about the colour of the rug too. You want the rug to compliment your furniture and not make it look odd. Like red and purple don't go hand-in-hand. If your furniture is light in colour then go ahead with a darker shade rug or vice versa. Avail Pepperfry coupon code online to buy new rugs.
Trick to raise the ceiling
There are simple rules to make your room look taller. If your ceiling is on the lower side, then put the curtains on a greater height, it gives a false impression that your room is big. Put it 3-inches above the window. If you can't find the right length for the curtains then spending some money to make custom made curtains won't be bad idea.
Paint old furniture and accessories
Old and rustic items give an altogether different feel, but nobody appreciates a broken chandelier or dining table. Look around your house, anything which can be redone, maybe your kitchen cabinets are falling apart, fix them, paint them, and make them look brand new. Look at your dining table, if it's losing its colour, then paint them with bright happy colour. Make it look like a show piece. Just a few hours and your old furniture will get the Cinderella treatment is deserves.
These are the top 10 sure shot tips for your old home to look like a brand new one. Apply these tips and make your home look welcoming and gracious.