Want to give contemporary look to the kitchen? If your answer is yes, here are some shades
Purple- The color is known for its royal nature and vibe. Do you know the purple wall accentuates the home simply different?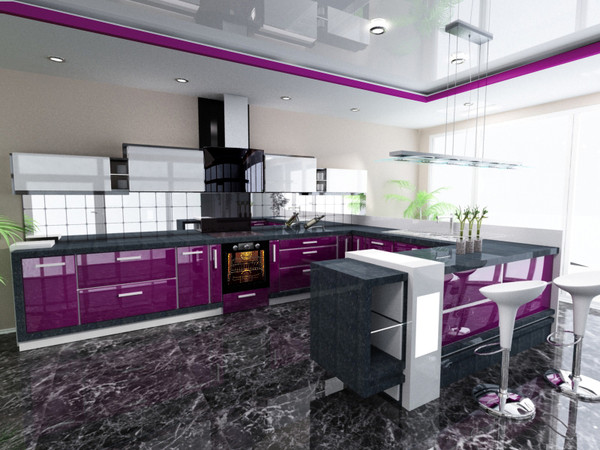 Red- red is generally believed to be an upbeat color and this color is popular among restaurants because it is believed to be appetizer. It also symbolizes love, an emotion that everyone wants in  the kitchen's food. For a modern kitchen , use a wooden flooring and neutral color cabinets and platforms.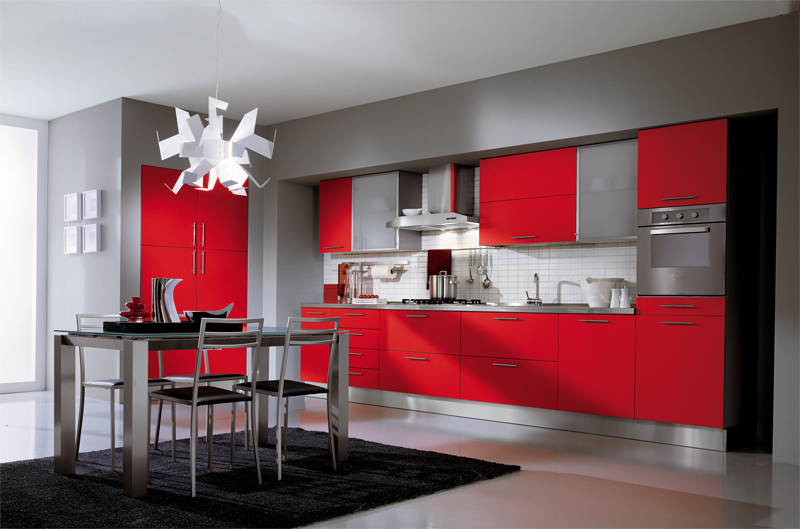 Lemon shade-yellow is said to provide therapeutic effect and it makes people happy. What better than to add this shade in the kitchen. You can use shades of lemon as an accent wall. But pay attention to the intensity of shade.