Summer is getting hot than you are dreaming of, so in this hot summer say hi to balmier shores and deep blue seas. If a beach getaway is not on your priority list, giving your home a nautical update is an alternative to carry forward this trend. Make your home a summer beach house! According to Tresorie, everyone has their own personal connection with the sea. There's something beautiful about deep blue ocean and how it influences our homes-it lends a cool touch to the home décor and has added benefit of making you stress free. Here are some tips on how to add this trend in your home:
Add Maritime motifs in your home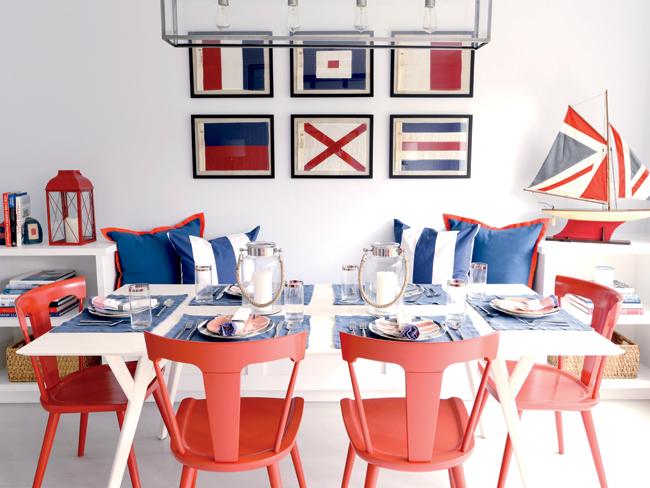 Remember there are many assorted theme to start from-starting from coastal décor, beach décor, light house themed pieces and so on to select from. How to select the best of sea side theme to add to your home décor? Well, Arora says in order to avoid look like your home a beach, add load of nautical home accessories, prints and textures, thus filling up the space in this manner can be overwhelming, and make you home look like nautical warehouse. Instead, opt for some small accessories, says Krsna Mehta, design director of renowned brand Circus, suggests add accent pieces. It is a seasonable theme so can be easily changeable décor like cushion cover, area rugs, doormats, and other small accessories. It is a good bet! You can even add furniture or other accessories in weathered wood, like that of magnificent ship.
Use light colored rope– a unique way of incorporating this theme in your home is to use a light colored rope, says Harsh Jain, CEO and founder of famous interior decoration brand Nestopia. It helps to give modern and trendy outlook to the home. A nautical rope clock, tea cups and bowls wrapped with rope and rope door mats or flower vases are best way to highlight this theme in your home.
Go for DIY option– you can even go for DIY option if you are creative enough- all you need to do is to simply bundle up some twine or lengthy piece of rope and stuff in empty glass vases or jar for a chic and smart look.
Other accessories that you can add– there are several other accessories that you can add to the home like seashells, anchor shaped wall pieces, cushion covers with maritime prints, vintage signal flags, nautical coasters, ocean inspired barware, wooden ship models, boat shaped photo frames, and antique maritime lanterns are some of the other ways to add oceanic charm to your home.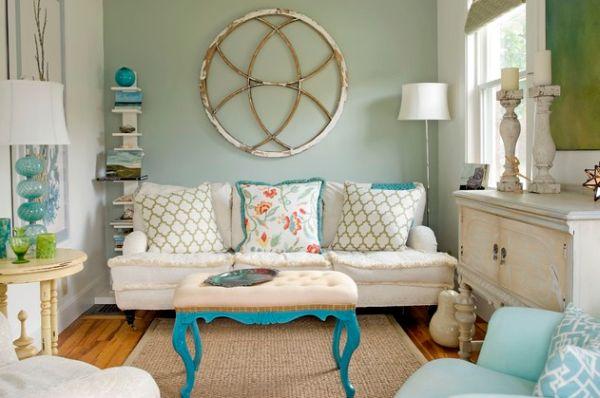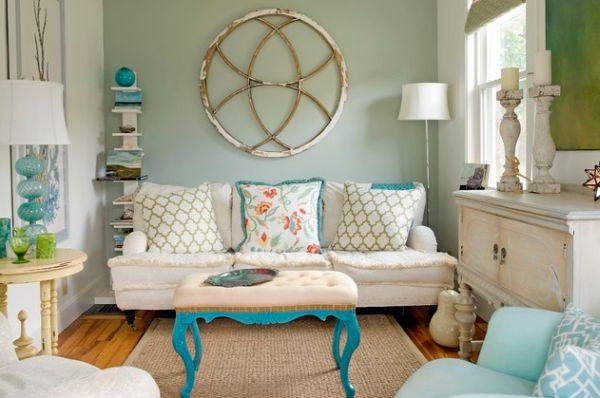 Add nautical stripes in home- nautical stripes are the most widely accepted pattern in the home. It lends contemporary touch to the home, apart from being fuss free and versatile. It can also be used as cushion covers, accent walls and curtains.
Navy and white stripes are traditional, and the ship doesn't sink there. You can even add with ombre stripes in various tones of blue or experiment it with the stripes width. Striped wallpaper is another option to select from. It can do wonders.
Color nautical theme in the home- colors like white blue, white and grey are the most commonly used colors in the trend. Don't be afraid to experiment with a pop of shades- think about siren red or get inspired by bold yellow shades. It will give your entire home a new look. Mehta further points out that since nautical and beach style home interiors fuels up relaxed, casual and effortless feel, the color tones should be pale and breezy. You can blend neutral shades and make sure that you don't introduce any contrasting dark or moody shades in the home, he says. Leila Erfan, creative director of Aria Interior Design further suggests that staying within the limits of blue color family is important. You can combine turquoise with neutral shade is a good idea. You can even use a dash of marine shade or royal blue as well.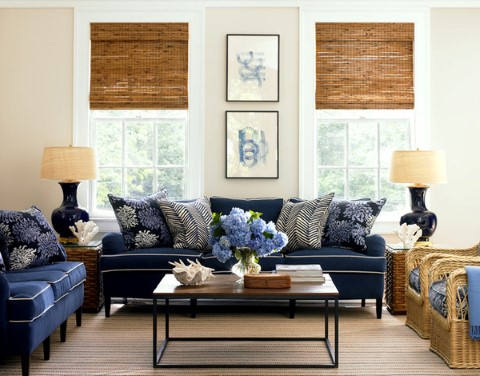 You can play around the home
Arora says that the biggest part of this trend is its adaptability. It makes the home look serene, cool and trendy. Other accessories that you can add in the home are to use a collection of compasses on a driftwood with sailor chest. In living room you can add  a statement chest of drawers spruced with beautiful shells, a sailor's compass and binoculars on the mantle. Jain the famous designer further says that border of yellow tiles with seashells look great. The kitchen may not see the obvious place to follow this trend, but it is easier than you may think. Simply go for light blue shades or grey distressed cabinets complemented with high shine chrome features.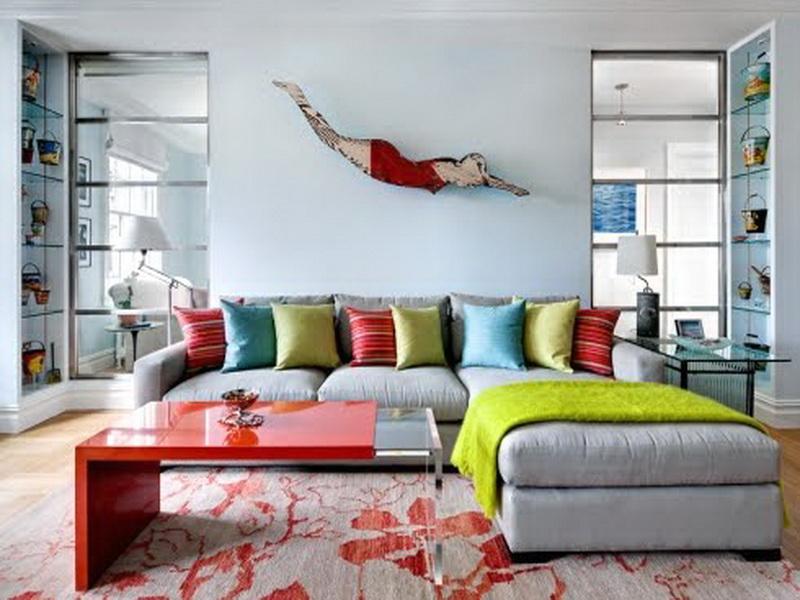 Mehta further suggests that add some greenery to complement with this trend. And yo bring this trend to your dining table, select a a rustic wooden dining table with nautical upholstery on the chairs, topped with matching crockery. It will certainly make a large difference to your home.