Red with white is a powerful combination. While, the red signifies fire, passion, blood, danger and emotion the white represents peace, cleaniliness and purity. Blending both the colors in the bedroom invoke exhiliration and at the time give calming effect.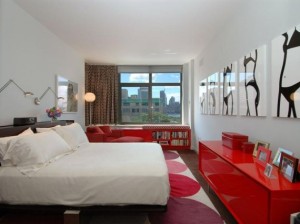 Here are simple tips to get effective results.
If you are opting to paint the wall color with red, then paint one wall with red ascent rest use white color. Don't paint the entire room with red color. It makes the room look small and overwhelming. Another option can be paint the lower half of the wall with red color and upper half with white color. Or another option can be to retain white walls and accessorize it with red picture frames, art and hues.
Depending upon the color of the walls, you can add bedding accessories. If you opt for white walls, then go  for red bedding and vice versa.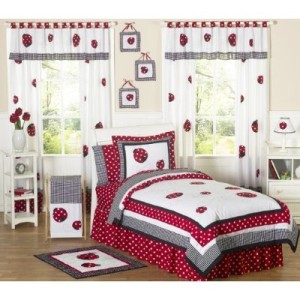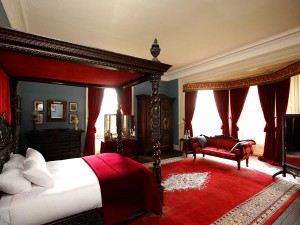 The same applies to draperies.  Choose drapes and rugs that complement with your walls. To enhance the look further choose patterned rugs and curtains.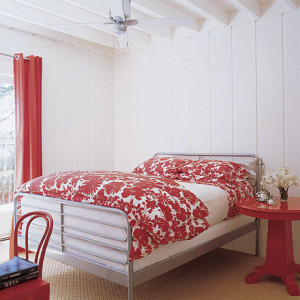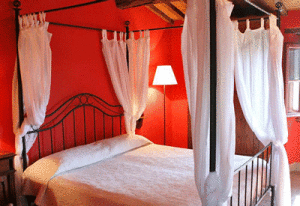 If you are artistic in nature don't add red artworks to red walls. Use black and white frames. While, if you have a white wall opt for red frames as the accessories.
The accessories should complement with your bedroom. For instance, if you have opted for white paint,use red chair and red pillows are perfect for white bed.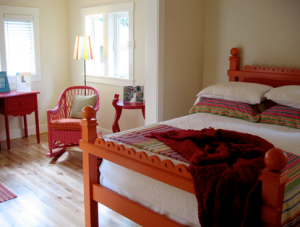 To illustrate further we have presented the best examples of red and white bedroom. Get inspired.