Bedrooms are traditionally painted in serene colors, but that doesn't mean that you can't add visual appeal to the bedroom. Wooden panels give texture to the walls and are popularly referred as wainscoting. It can cover the bottom of the room, middle of the room or top. Depending upon personal preferences, architectural detail you can easily add a little extra drama.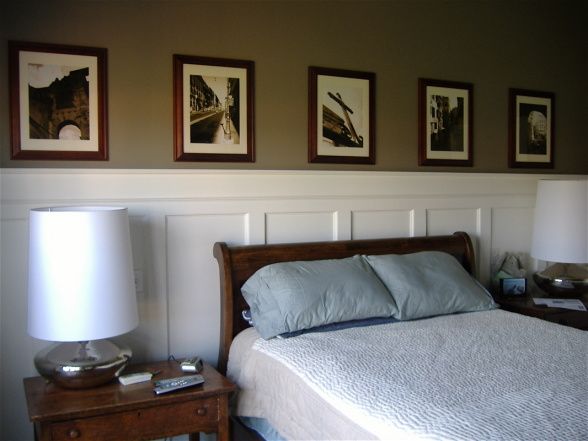 White shade– Paint wainscoting white rooms with bold shade walls to strike a contrast. White coordinates with almost everything, so the overall effect is neutral for the bedroom.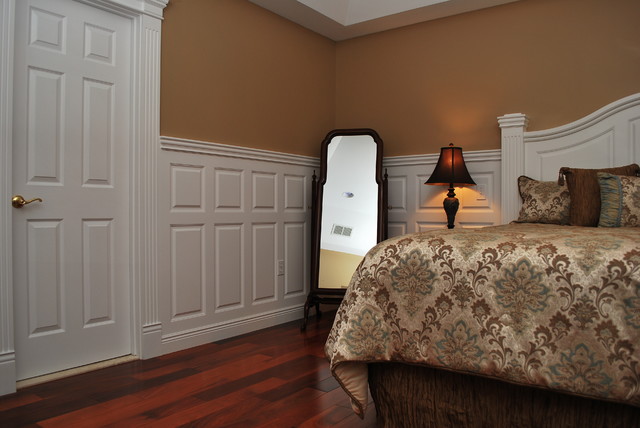 Look for shade that includes primary colors for the walls. Select colour three or four shades lighter or brighter than the primary shade. Paint wainscoting in the colour to create unified, elegant and visual appeal.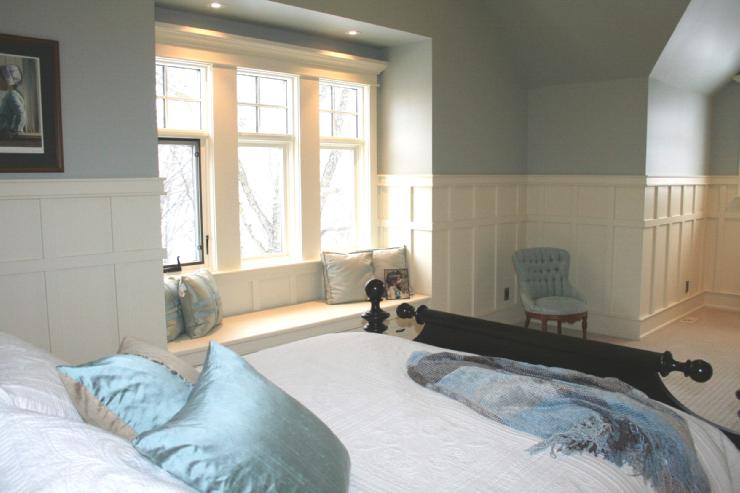 Coordinate the wainscoting similar to decorating theme of the room that have similar theme. For instance, a bedroom with sea side  theme, paint the wainscoting with sky blue, sandy beige or sea-foam green.
Cover bedboard wainscoting– for bedboard wainscoting select a shade that isn't overwhelming or that is in large quantities like blue, violet, pale yellow, moss green or in dark brown.