Interior designers create fantastic looking spaces that are both gorgeous and functional. It requires a certain eye for detail to achieve a unique look for an area, but that's because interior designers keep a few simple rules in mind during design. Keep these tips in mind if you're considering giving a room in your home a unique makeover. You'll have people asking who decorated for you and the pleasure of saying it was a do it yourself project.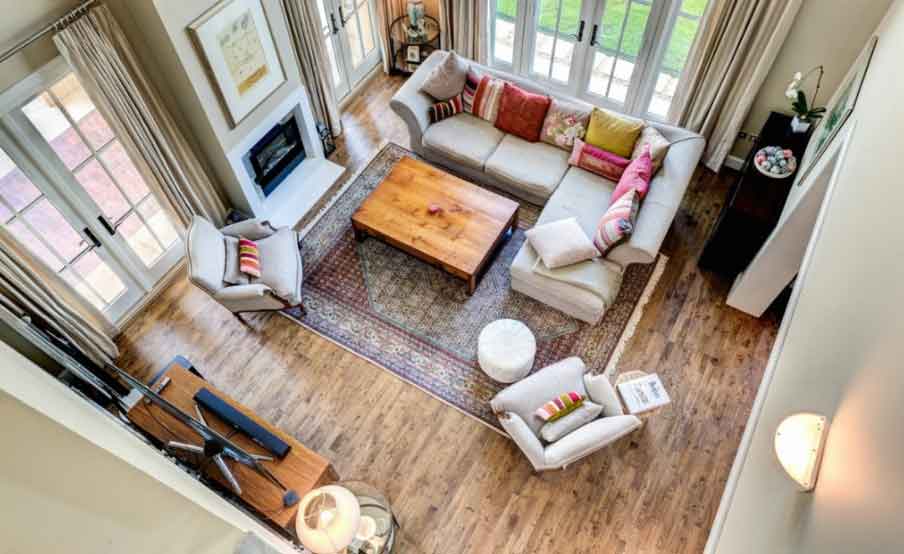 Use Three Colors in Your Palette
No one can tell you which colors to use for your redesign since the color of any space is a uniquely personal taste. But one tip you should keep in mind is to have at least three shades of different colors in your palette. Your primary color should be on the walls, while another color is used for larger accent pieces. A third color will bring the first two together in small accessories placed in eye-catching places throughout the room. There are hundreds of palette inspirations available on the internet. Have a look at some of them to see if any jump out at you so you can start imagining furniture pieces and accessories that stick to your color palette.
Texture, Texture, Texture
Aside from a good palette of colors, a combination of texture is a great way to add definition to a room to make it unique from the others in your home. Texture pleases the eye and creates a warmer environment for your guests. It can also be an excellent way for you to inject some personality into your home through the use of different materials, patterns, and varying colors. A combination of textile furniture such as rattan and cotton mixed with silk or velvet is a nice texture contrast.
Have A Statement Piece
Each room in your home should have at least one big piece of furniture that draws the eye. You may be tempted to fill the room with smaller pieces of furniture if you don't have much space. However, interior design experts recommend even the smallest of rooms featuring one large piece. You get to decide the statement piece of every room, but make sure it fits the overall design you want to achieve. Statement pieces don't have to be large and bulky. An interesting painting or wall hanging can make just as much of a statement as a piece of furniture.
Make It You
These three tips should help you on the quest to find the perfect space that feels like an interior designer lent a helping hand. While there are many costs as a homeowner, and saving money by finding the best rates on home insurance may free up extra money to consider giving your home a much-needed makeover. A well-maintained home that is pleasing to the eye is likely to get a better deal on insurance than one that is not. Your home makeover can help you not only save money on home insurance, but make it feel more like a space that belongs to you.