Now, when you have new guest in your house, the main question arises on how to design a toddler's bedroom. The main point is to plan the bedroom. As long it is cozy cot scheme it is pretty obvious that it would be warm and inviting. Here are some golden rules that you need to adhere to:
Golden Rules on how to decorate children rooms
Plan, Plan and Plan- The first and foremost rule on how to decorate toddler's bedroom is to plan for times to come. Although it may be bit difficult to think what is in the future ahead, but planning save a lot of time and money. So, rather than opting for cute toddler bed go for a bed that suits for the future time too.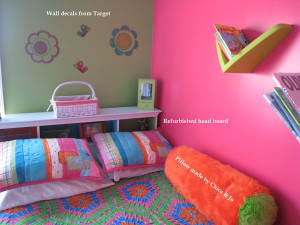 Don't incorporate lot of theme- Don't go about and searching for a dominant theme, it may look gorgeous and fabulous, but don't throw theme every where and it doesn't match either.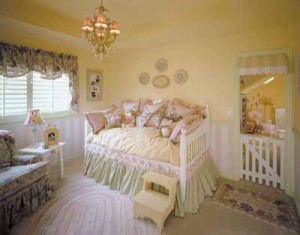 Listen to them- It is important that their bedroom should be reflection of your personality, hence it is crucial to understand what they need to bedroom. A word for wise-don't interpret and incorporate their ideas loosely because their minds change in a heartbeat. Hence, it is important to think cautiously and opt for only those items that are well- suited to their requirements.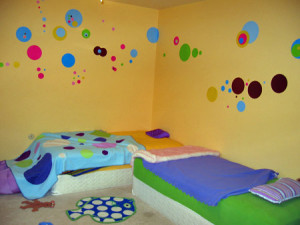 Storage is crucial- No doubt, storage is crucial for every kids bedroom, but it is important to understand that there should not be much storage unless and until you have lot of stuff to store.
Be Prosaic- Try to keep the things flexible. May be your daughters room can be used by the guests or sometimes you can use it as a spare room. So, incorporate furniture and other items that is best suited. Modern Living Room is all about making the room look elegant and beautiful.
Incorporate space- You may be paying more rent, but a bedroom is not just a space to sleep for a child, so consider giving them the largest bedroom. They won't even use the bedroom when they are baby, but they will be soon teenagers and before you go and buy toys and stuff they will become matured. So, it is better to give them a large room, where they can store most of their toys and it should not be placed everywhere in the home. It is fortunate to have a playroom, otherwise opt for a large bedroom.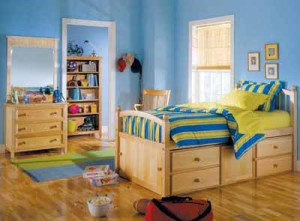 Select durable furniture- It is better to opt for durable and long lasting furniture that will work for couple of years. But there is a reason to select the furniture very carefully, other furniture won't last for a long time. Hence, it is better to opt for sturdy furniture. For major bits, go for beds and wardrobes and don't opt for furniture that they will grow out. Opt for classic, sturdy furniture items that can withstand improper use of your children.