Is it worth your effort? Well, time and money are the most valuable resource and it is better not to waste it at any cost. If you can leverage at someone else's time and access to professional supplies, equipment and tools, it is better to do it. If you have a limited time, call for some home improvement experts.
Is it okay to do the work? The next question arises is, is it safe to do the work in such an environment? There's no reason to put your life in jeopardy. Rather it is better to hire professionals who can do the work adroitly.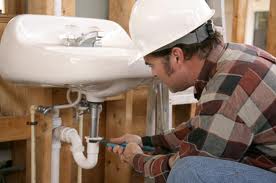 Are there any potential hazards involved in it? The next question that you need to seek answer for is whether any hazards are involved in the work. If there are, then professionals can do it in a better way. It is necessary to evaluate all kinds of hazards and decide who's going to perform the task of home improvement. Ask for the professional help, in case you are not equipped to do the job or deal with problems like fumes, confined space, building material, gas line, electrical, and others.
Are there are other reasonable options in your area? If you have lots of reasonable options to do home improvement job on do it yourself basis, you may need to build this into way. For instance, sometimes it is better to install new equipment rather than repairing it, if it suits you then do it. What's more! It saves lot of money, time and your life too.
Can you get the right suggestion regarding electrician, plumber or other skilled personnel? Now, it makes sense to opt for a home improvement expert. Suggestions go a long way in helping you to decide whether you can do it yourself or opt for an expert.
Sometimes excellent and quality work can be done at competitive rates, within your tight budget and your tight schedule. Sometimes the professional expertise can be bit costly, but if you opt for do it yourself project, you may face certain kind of disruption and inconvenience. For instance, sometimes the work may require special expertise in domain of design, architectural plans, landscaping, etc. It may require professionals to come into the picture. The homeowners need to be open to all these things and other realities in judging whether it is better to go for do it yourself project or hire a professional expertise. At other times, you may require professionals to handle all kinds of home improvement project or remodeling job. Homeowners simply need to have plan in their mind and think carefully before they select any kind of option.