Many people love having a romantic garden in their home. At the same time though, they are hesitant to set up one because of unlike other garden decoration practices, a romantic garden ambience can be difficult o achieve. It takes time to get the bushes into the right shape and form, and there's a certain season when the flowers are going to bloom.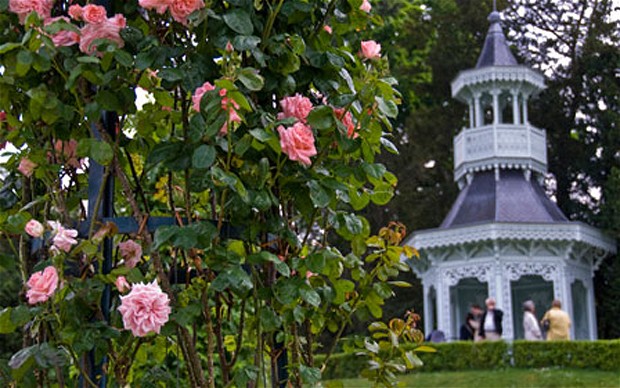 However, a romantic, enchanted garden vibe is easy to create. First, you can find a lot of inspirations in books and websites, and many of the materials you need to set up one are already found in your own home. Having a garden with this appeal not only gives your home a standout look-it also becomes a good venue to host parties, such as birthdays, reunions, and weddings.
Trimming the bushes
It's not necessary for you to have the flowers blooming like crazy in order to have a romantic theme. But if there's one thing you need to treat first, then that would be your foliage. It may be a good idea to conduct regular trimming and pruning of the bushes and trees in your lawns, so that they are kept at a consistent height and thickness.
Trimming and pruning take time to complete; you wouldn't want to do the tasks in just one day because you won't complete them on time. Hence, you should do scheduled gardening activities instead. This way you can not only keep your bushes at their desired lengths, but as well observe how they grow.
Grass lawns should also be mowed regularly so that the grass would stay at its best shape.
Adding the blooms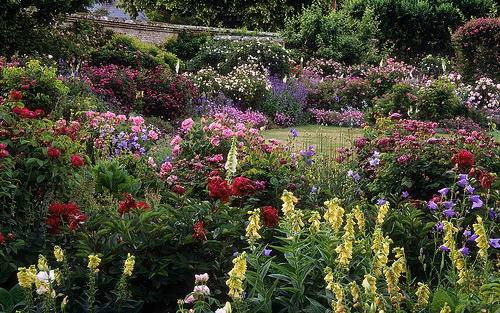 If you want a pop of color on your garden, then you may start with potted flowers instead while waiting for the others to bloom at the right season. For romantic gardens, you may use red, white and pink flowers, such as roses and carnations. You can use them as centerpieces in garden furniture, or in plant boxes near the bushes.
Furniture
When creating a romantic vibe in your garden, it is important to have the right furniture. Romantic garden furniture pieces are usually those made of wrought iron, the kind with intricate designs on the seats and legs. Wood furniture is also a good alternative for the set theme, provided that they durable enough to withstand varying weather conditions.
You may want to place the furniture in the center of the garden, or in an area in which it is partly surrounded by the bushes. The secluded position gives a sense of privacy, which is what romantic themes are all about.
Sheds and gazebos
If you have a wide garden space, then you may want to place a shed or gazebo in the middle in order to have a place for shelter. Gazebos are popular in romantic gardens, as they give an area to hang out in the lawn.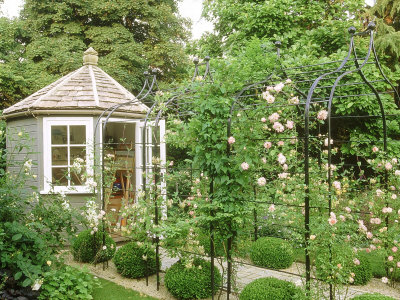 You may or may not place your furniture inside the gazebo; some place mats and cushions instead, to make the covered space more romantic and comfortable to sit on.
However, if you have a small garden space, then you can do without a gazebo. It's a very good add-on, but not always necessary.
Lighting
What makes romantic gardens unique is the fact that they look beautiful both during daytime and nighttime. To bring out the evening beauty of your garden, you will need to install outdoor lighting, such as frosted lamps that hang on the tree branches, and a lantern inside the gazebo.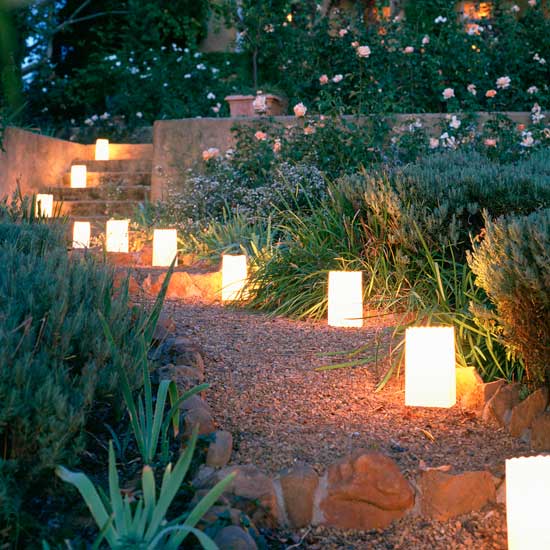 These lights enhance the natural effect of the garden, as they make the surrounding trees and bushes glow. The warm ambience set by the lights makes the garden more romantic-you wouldn't want to leave the place anymore.
Other decors
If you want to invest more on your romantic garden, then you can add a striking piece in your lawn space, such as statues of angels (cupids), or fountains. You can have a man-made pond constructed in a certain area of the lawn and place a fountain on it, so that you can recreate a European romantic vibe, and not just the typical romantic garden. This addition may cost more, but it does provide the effect that you want for your garden space.