Okay here is a guy who is serious about his home entertainment system. Serious enough to mock it up using a sketch up program…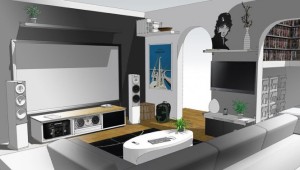 .. and then he putted in real!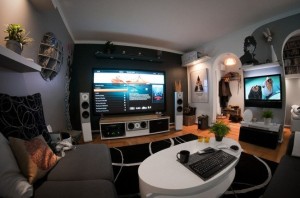 Found on Swedish home tech forum Min Hembio, on member Z3m-Johan's page, this entertainment pad leaves no stone unturned.
For the tech savvy, here is the list: Audiovector AV3Ci Avantgarde , Audiovector S3 Avantgarde , Euroscreen Frame Vision Light VLS190-W 16:9 86 "(190×107) , Logitech Illuminated Keyboard K800 (S) , NAD 32A2 , Philips Prestigo SRT9320 , Primare CD31 , Primare SPA22.