Designing a home is a tedious task, but it has its own benefits- like you'll get a personalized space that is unique, suitable for you. But the question arises on how to decorate the home. Well, it's not as difficult as you think. The basic parameters of designing the home will remain the same, like wall, flooring, etc. You need to decide on how to accentuate the bedroom, to give it a complete picture. A room with lot of pink hues cannot be described as Mediterranean theme. So, the first and foremost step is to think about the color scheme. Would you like to add bold and bright color or do you want earthy colors. It totally depends upon your needs and preferences. There are a host of options to choose from like monochromatic color or different color palette. Also, you can go for mix n match option. It is the best option that many people go for.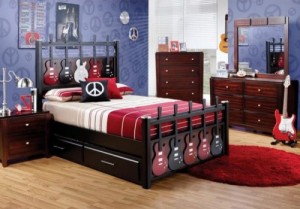 Permutations and combinations is only valid when it comes to arranging the furniture- you can even go for DIY option or hire an interior designer who can assist you in interior designing. When it comes to furniture and artifacts, you need to think whether you are searching for contemporary decoration or a traditional decoration, try to think everything from fresh perspective. It will surely add interest to your home. Contemporary furniture is like a traditional way of decoration. For instance, you can go for a beautiful, hand crafted elephant adorned in a traditional manner, placed on a coffee table of your bedroom. It will make your room look stand apart. The traditional and modern style can also be blended, provided you have enough space for it. It will give your room a complete picture.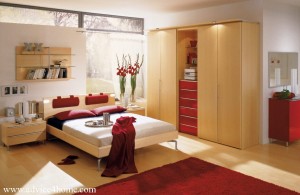 Secondly, you need to decide on the furnishing like upholstery, curtains, carpets, etc. Whatever color you select, don't try to go for a perfect match. It is a recipe of disaster. You can incorporate more than color that complement each other well like different tones, shades or tints of a single color and if you want to add more interest to the bedroom go for contrasting highlight. Commence with a one single element and based on that build your design and color scheme. For example, select a rug, pick colors and build the design around that color scheme. Make that color scheme as your focal point.  Adding different texture, pattern and finishes, further make your room look impressive. There are innumerable patterns that you can add to make your space look completely different.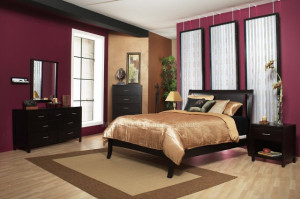 The icing on the cake- is on how to accentuate the space in a unique way. You can accentuate the room by adding photographs, paintings, antiques and other items, like collage, travel photographs, or something else that can take you down to the old memories. Plants, flowers not only make good addition to the space, but also give the room an airy feel. Adding inexpensive things like candles are the best additions to the room. Things like sea shells, pebbles can be added to beautify a space. You can even create a beautiful space by adding different accessories, but always remember to keep overall decor in your mind. Keeping more than one focal point is a bit daunting task, so it should be dealt quiet carefully. More than one focal point doesn't look good in a small space. The rule of thumb is- less is more. Before embarking upon any kind of interior decoration, it is necessary to take into consideration above-mentioned points.
Lightning plays a crucial role in the interior decoration. Although natural light is the best source, during the day time.  But it all depends on how much a natural light do your space requires. Some spaces look additional lightning during the day time. Next decide on how to place the furniture, wall-hung or lamps and get wiring done according to that. Accentuate light and spot light helps in creating a great impact. All you need to do is to use lightning cleverly. Chandeliers in the room are great addition and it adds grandeur to the room, however select design and things that complement the interior decor.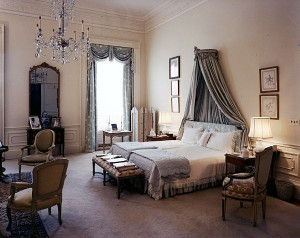 No doubt, sometime trial and error brings out the best in the room. So, don't be afraid to experiment. Also, the world is filled colors, so you can show your personality depending upon your style. The end result will surely be interesting and nice.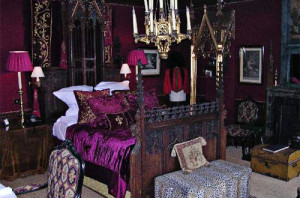 Another way to spruce up your room is to add some mirrors to the room. Commencing from the bedroom designs to bathroom, mirrors are the cheapest way to decorate the bedroom. Mirrors work great like a functional piece or as an art. By using a bit of mirrors, you can try creating a collage to design a theme.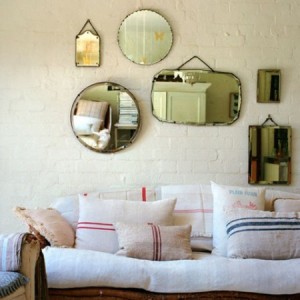 Adding Tiles- Tiles are not meant just for bathrooms it can be used in rooms for the purpose of interior decoration. Moreover, it is a cheap way of interior designing also it is an easy way to overhaul your space. If you have not added tiles to the bedroom, the best place to add in a kitchen. With just little hard work and few tools and some basic material, you can easily create a perfect room.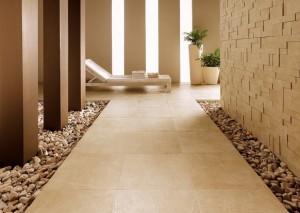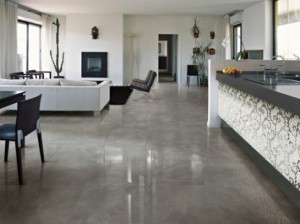 If you have a small space, then opt for square furniture rather than round. This idea will create a long lasting appeal particularly for small spaces. Square, rectangle and other similar shapes can be easily stacked and blended in a fashion to maximize a small space. Tie together all the items to give the room a modern look.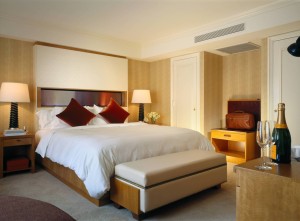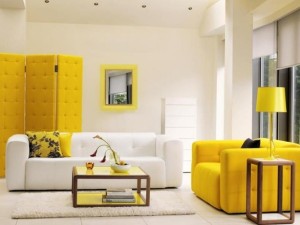 When you are doing interior decoration for a home, consider the small elements. The idea is  to make use of a space in an optimal way. Visual aesthetics must be the focal point and if you aren't sure about how to decor your space, read above-mentioned ideas and try to implement it.