Decorating a teen bedroom can be a bit challenging task, but it has its own rewards. Whether you have a teenage girl or boy, exploring the options is the best. Try out different things and figure out what works the best for them and what doesn't. They also help in asserting their independence. What better way for them is to take part in designing of the room and prepare for what is ahead. Here are some tips for teen bedroom décor
Place lovely faux wallpaper– Start the bedroom décor by placing a lovely faux wallpaper on a single wall that you like to be the focal point of the room. There are several faux wallpaper today that may look time consuming, while requiring less work and less expense. To give your focal point, try to add extra appeal, try to place large flowers and stems onto the wall using the colors of your preference.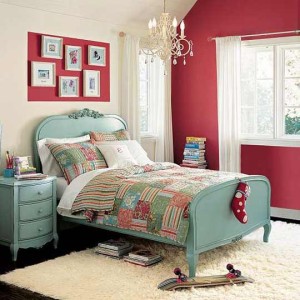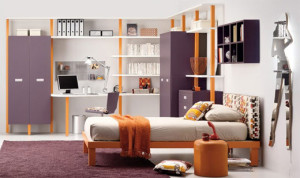 Install a small crisp wallpaper on the remaining walls of the bedroom along with a coordinating wall border placed at the chair level to add visual appeal.
Try to select white woodwork, trim and furniture to accentuate floral decorating theme. Paint existing woodwork, trim and furniture crisp white and blend it with floral theme of room decor.
Select a comforter set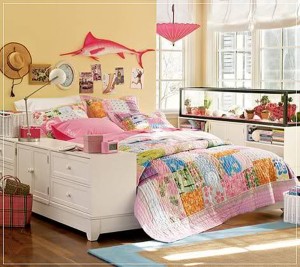 Select a comforter set that complete the look of the room and become too distracting from the overall theme. In case, you want to incorporate a sweet look to the room, add a small polka dot sheets and throw pillows for contrast.