Smart Homes not only comprises of a smart TV, smart thermostat, smart phone, but it's all about being futuristic. Have you heard about smart cleaning appliances that can be connected to the internet so that you can easily communicate with them and command them? Well, technology has developed so much that no one can afford to stay back and run the house manually. Automation has taken over and brought about the changes according to the individual needs, importantly budgets. Here are some cleaning gadgets that have the power to become an ideal smart home device: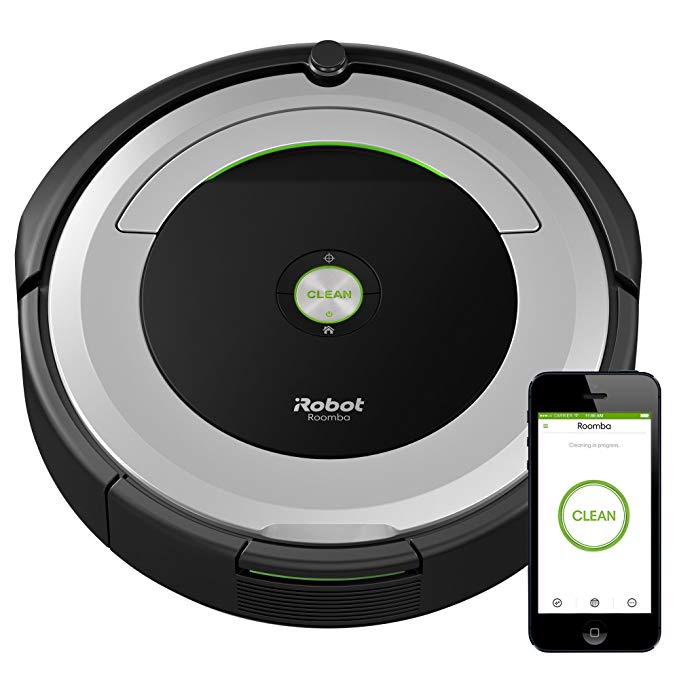 iRobot Roomba 980– This is the first item that you need to clean the home smartly. This smart vacuum cleaning equipment has a self-charging docket station, multi-room feature (ability to navigate in a different room with ease) and a battery life of 120 mins. This new generation vacuum cleaner offers you seamlessly clean floors, carpets, tiles and absolutely everything that you can think of. While it is pricier than other models but it offers you a cutting edge technology that others envy at.
iRobot Roomba 960- In order to make home cleaning an easy task, iRobot Roomba has developed several smart home appliance with the internet connectivity. This robotic vacuum comes loaded with the features like navigation technology for easy cleaning and visual localization that helps to clean room to room efficiently. This robot has an ability to clean the entire home efficiently without hitting a bump. While cleaning, the robot pays a close attention to the furniture, stairs and pets. What makes this robot apart is its Aero Force- 3 stage cleaning system that pays an extra attention to the surfaces which need a little more cleaning than the rest of the surfaces.
iRobot Roomba 880-This low profile product comes patented with a technology to keep the home clean and germ free. Its iAdapt and Virtual Wall Lighthouse beacon system technology makes multi-room cleaning seem like a cakewalk. The robot is programmed to clean certain areas and avoid the peril zones. This app has a high efficiency filter that helps to keep dust allergy and pet allergy at a bay.
iRobot 870-this robot is backed by the patented iRobot 3 stage cleaning process technology that is specifically designed to lift, pull and loosen everything starting from a small dust particle to large dust from the carpets and hard surfaces. This technology extracts the dirt and in turn, gives you a clean and dust free home.
iRobot Roomba 860-iRobot Roomba 860 is equipped with  Dirt Detect Technology that helps the robot to focus on the areas which requires more cleaning than others. Just by tapping the clean button,  Roomba 860 starts its job. This robot can be easily connected to the app and you can schedule the cleaning from anywhere. Having a suite of more than 60 features, this app has the power to take quirky decisions to clean your home thoroughly. The built cliff sensor further helps the robot to avoid the dangers like stairs and other bump-offs.
Conclusion
These next generation cleaning devices are integrated with all the necessary skills to clean the home thoroughly. Its adaptive navigation technology and localization technology help to steer away from the obstacles and provide up to two hours of cleaning. So, now you can sweep away the dust from your home without using traditional brushes.