New Year has already bashed in our lives, giving us pomp and pleasure. It is an exciting time of the year that calls for home décor. Here are seven acclaimed New Year home New year decoration trends that will uplift your home and give it a new look.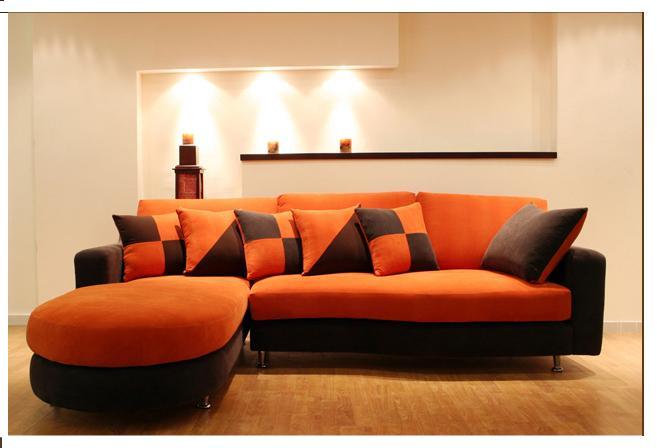 Add colour to the home.
Bored of the same monochrome walls or want dreariness to take a backseat? Give up predictable colour palettes, unemotional lines, and patterns for undulating joyful colours and textures. The funky design and creativity will make your home far from boring and will give it a new twist. You can swap your traditional furniture items for squiggly furniture items with bold patterns that draw confidence within your home.
Go for the invisible kitchen trend.
Thinking what is trend is about? Well, the trend is not about segregating the house into different spaces but integrating the home seamlessly to look cohesive and uniform. You can make your kitchen invisible by continuing with the same interior scheme throughout your kitchen island. 
Add metallic accents to the home.
Metallic accents make your home shine through. The silver or golden accents instantly spell luxury in your home and set the tone for home interior. Also, you can embellish the home with metallic accents by using mirrors, vases, and pendant lights with gold and chrome finish. You can combine metallic accents with earthy colours like brown, leaf green, etc.
Go for sustainable home furnishing.
Sustainable has become a new buzzword thanks to the pandemic and global warming, which is on the rise. The right furnishings add warmth to the home and give it a homely feel. For sustainable home furnishing, go for refurbished wood. It reduces your carbon footprint and makes your living sustainable. You can also consider adding cane furniture or jute chairs to continue the trend.
Buy from a local store. Another tip- do not buy new furniture for the garden; you can turn your junk furniture into a new one. This way, you can make use of your old furniture and will unburden mother nature. Also, your heirloom furniture will not go waste.
Go for calming textiles.
Textiles are one item that occupies the major part of your floor after the floor tiles. So, use natural textiles with sustainable fabrics to make your space healthier. Natural fabrics like bamboo, wool, cotton, and hemp have a calming effect and give you much-needed peace of mind.
Use natural colour curtains.
This New year, ditch your old curtains with natural colour curtains that add cosiness and warmth to the space. You can add contrasting themes to the walls to create added effects. You can also use rattan blinds to maintain privacy and adequate light in the room.
You can consider changing the wall décor
Wall décor plays a vital role in uplifting the home décor. The simplest and easiest way of changing your home's walls is to add paint, wall mural, photo frames, or even hanging rugs. 
You can consider adding natural shades of grey, green or brown to make the wall colours look in unison with nature. And if you feel the painting is not something you have in your mind, let the creativity flow and opt for dreamy murals and lively patterns to decorate your home walls.
Decorate your home office
Creativity, focus, and multi-tasking, your work demands a lot. It could become a source of stress sometimes, but wait; you can recreate the home office space with professional help or by adding a simple and organized look. You can use indoor plants to seek focus and add clarity. Other essentials you need to add to your home office space are a rug for comfort, desk organizers, trays, and a clear shelf.
Conclusion
New Year comes with a lot of opportunities and possibilities. If you wish to improve the home's look or change the mood, these are the décor tips that you should follow. It will make your living space more lively and give it a new turn. So, this New Year, turn your home into paradise by following the above-mentioned tips.