Do you have a small apartment or want to organize the small space? Well, here are tricks and tips on how to optimize the small space efficiently.
Hope it helps!

Decoration or Design
Think in a unified way! Wondering what are we talking about? Well, in simple words avoid clashing colours. If you want to stay with the similar colour shade throughout the apartment, the place will automatically look bigger than ever.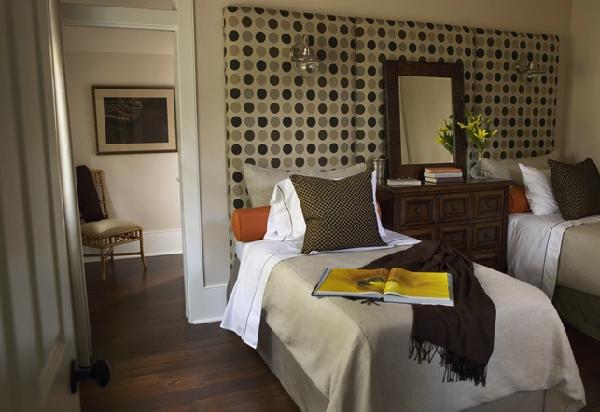 A long and a narrow room will look larger if you create a mirror effect to the wall. It will create a false impression of the larger room.
If you add a window to the room, the light will be reflected in the whole room.
Play with shades and colors. Don't forget to show them off. For instance, you should avoid installing wooden furniture against light colored walls.
Pull out sofa from the wall. If you think, in this way you are saving the space by pushing it against the wall, rather it is creating an opposing effect. Separate it, and add it behind a house plant.
Select a similar shade for walls and curtains. It will gently frame the windows and creates a feeling of openness.
Place the sofa diagonally, in an angle. People sitting down will have a false illusion of more space.
To create an impression of volume, play with lightning. Don't use halogen lamps, as they flatten with time. Multiply it with various light sources. For example, you can place the lamps close to the floor, other to the half way and finish it off with the wardrobe.
Don't hesitate to separate the large room into two small rooms with shelves or for a visual change. The two rooms can be combined together and they will make us feel a larger room.
Think big, without neglecting the floors. A bookcase that goes from top to bottom to an oversized mirror leaned against the wall or a large headboard will give a false impression of big size, without consuming too much space.
Use different kind of flooring- Starting from wall to wall carpeting to wooden flooring gives an impression of diversity and therefore more space.
Storage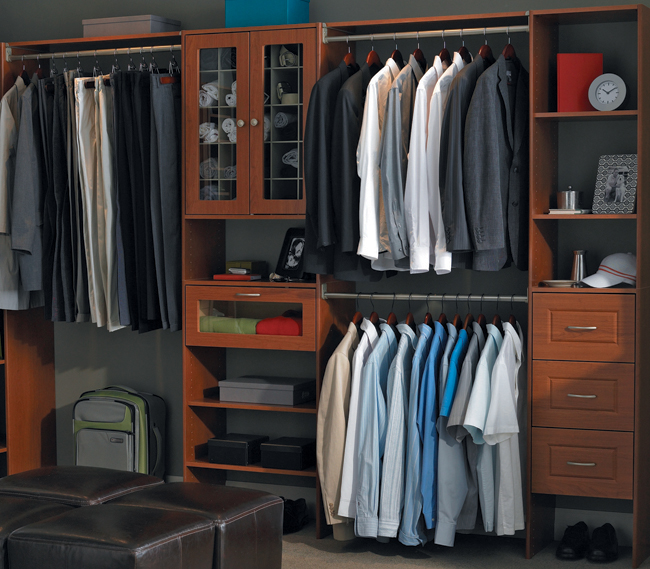 Walls are generally the most neglected thing in small house or apartment. Think of installing different kind of shelves across. Racks can come up to the ceiling, thus allowing a practical way to put away the rarely used items.
• To save storage space, use high beds. It will allow you to slide under the drawers or large baskets or boxes. Some even have storage space.
• If the bathroom is really small, multiply the storage space like spring loaded rails. They can be easily put together or hang on them with small accessories.
• The mezzanine is an interesting option to place additional storage space, as long as ceiling is high.
• Don't hesitate to install the headboard to increase the storage space. They may not be pretty, but they serve their purpose effectively.
Furniture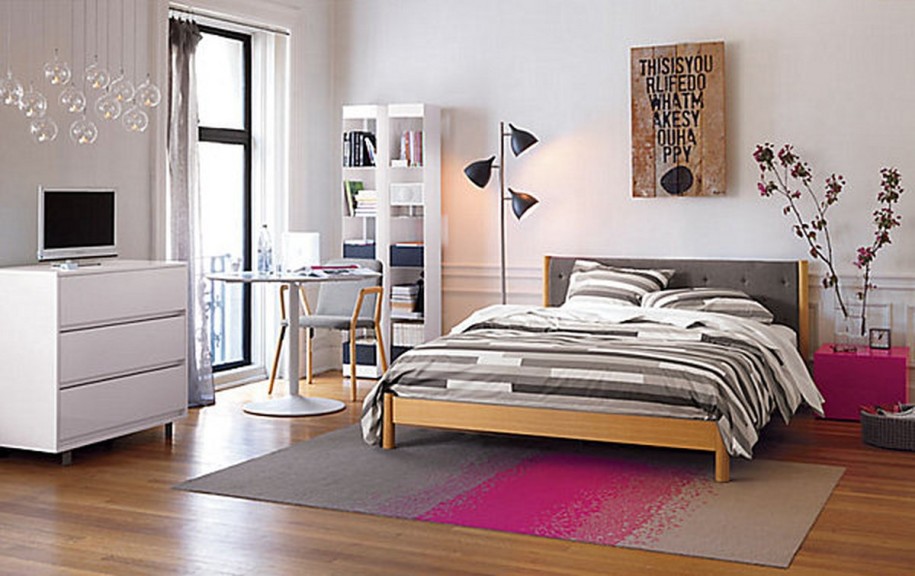 Never underestimate how useful the retractable furniture is. It is made of elements folding over the walls or disappearing framework. Space is free when the furniture is not in use.
Stairs come with different possibilities. Under the steps, you can create a hanging wardrobe or transform railing into a bookcase.
Equip yourself with foldable furniture like nesting tables, foldable chairs or stackable stools. Thus, you will be able to have people without being overwhelmed with useless furniture for the rest of time.
Don't forget about new technologies. Televisions are thin and speakers can be embedded in the walls.
Think of making the inside of the cupboards into small office spaces. You can even add retractable tray that pulls out when the door is opened.
Make the space multi-functional- Whether you have a single bedroom or studio apartment or if you have lot of roommates, your apartment should be able to utilize the space for several functions. For example, your dining table can serve many purposes like it could be used as an office for your laptop when not eating, dining table during meal tome, work surface for doing hobbies and crafts. Utilize the kitchen bar area for sitting, entertainment and work surface for cooking. In the living area, use futons and sleeper sofa beds instead of couch, as it can help as sleeping area during night.