With summer around the corner, now it's time to gear and welcome the season, by changing the look and feel of the home. In summer, everyone wants to look cool and pleasant. So, it is important to select the fabrics that pamper your eyes and skin at its best. People associate bright colors in summer which they think is fresh and cool. But what they don't realize is they won't like bright colors inside when it is already bright and shiny outside. So, there has to be some balance.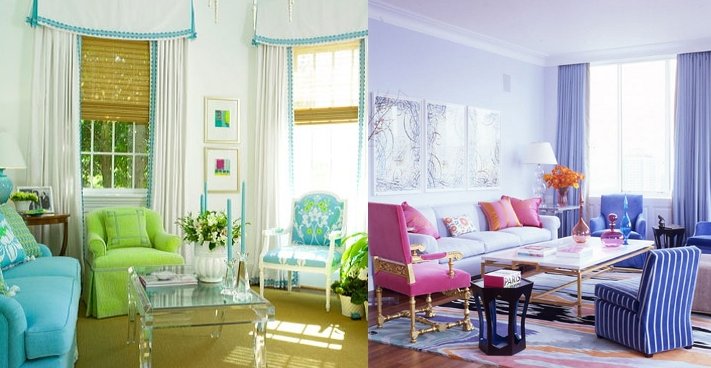 In order to create this unique balance, it is highly recommended to use colors like lavender, light shades of green, heavy mix of red and pink, light and bright strawberry shades, soft, apricot color, line and regretta blue, are some colors to select from. Shades of purples are highly recommended. Select light colours for the home. It is the key to look good and cool for this season.
Apart from the colors, the design and pattern plays an important role in summer home decoration. So, don't go distracting designs; after all it should not disturb the eyes. So, the designs recommended are retro and vintage style. A range of other designs like floral, wild life, nature, stripes, fruit prints, and plants can be selected. Today, more of floral designs are in demand, as it creates sensation of summer in a pleasant manner.