Modern Bedroom should be stylish, calm, sleek and present inviting atmosphere. If you wish to entertain your family, especially your beloved, try to decorate it in a modern style that makes your bedroom into a paradise besides giving it a clutter free look.

The furniture of the bedroom painted in black colour is the ultimate choice. You can add a few articles of furniture in modern bedroom as modern style means minimal is more. Usually, the bedroom can be painted in different colours like white, red, green or brown color, as these colours highlight the furniture better. Incorporate a sleigh bed to enhance the overall look of the bedroom. Also, you can place a single sofa or an ottoman for reading space and storage besides adding a footer ottoman to store the bed sheets. Modern bedroom offers an elegant and sophisticated look to the bedroom because of dark wood and low level furniture.
Bedroom accessories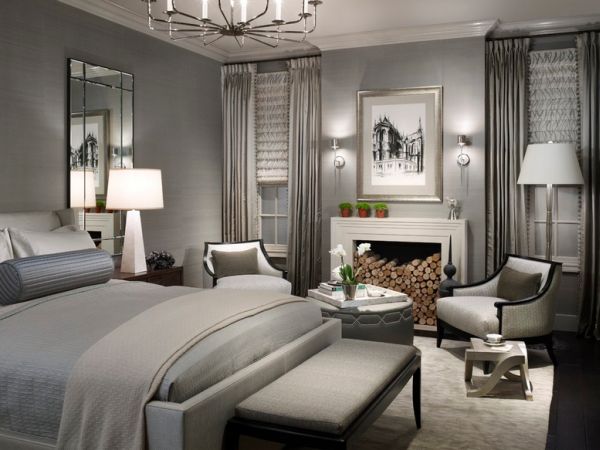 Modern bedroom is not packed with a wide range of accessories. These accessories include long line glass vases with one or two flowers. Jusr select any element with different geometric designs, don't use any thing ornate. You can add a rug to the home or use rectangular, square, circular or amoeba shaped rug to give modern look to the bedroom. The modern bedroom should also have a crystal chandelier. The modern bedroom should occupy a closet space for the purpose of storage. If you are using wardrobe in the modern bedroom, use it with a stainless steel handle. Add pictures, mirrors on the walls that can be used to decorate the modern bedroom.
Lightning in the room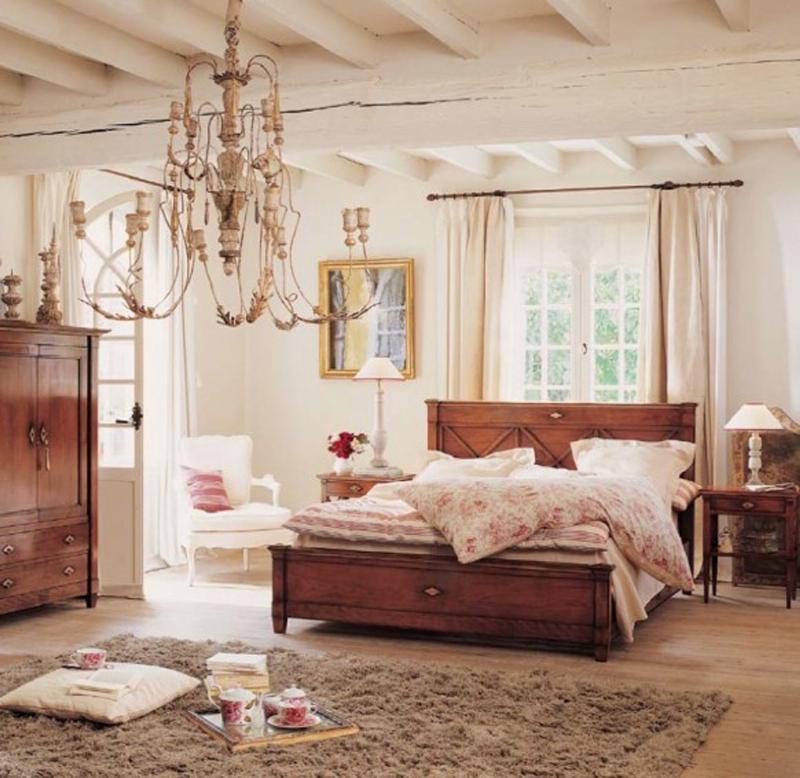 Natural sunlight should be enough to light up the modern bedroom. Fix a large glass window to have adequate sunlight in the modern bedroom. If you don't have an access to modern sunlight in the modern bedroom, use ceiling lights, chandelier and side table lamps. Hanging pendants, wall sconces, brushed steel lamps, ceiling lights and chandeliers enhance the look of the modern bedroom.
Color of the modern bedroom

The colour of the bedroom should be soothing and relaxing to the eyes of the bedroom. It is an oasis of comfort and relaxation. You can use subtle colors like pastel green, cream, pink, light blue and brown, as they are relaxing. You can even accentuate the bedroom, by using colors like red, yellow and orange. It will leave an impression.
Furnishing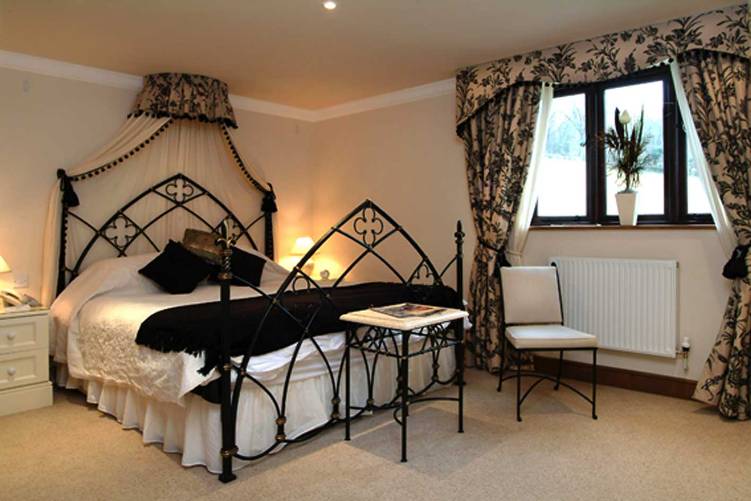 Last but not the least; modern bedroom furnishing should be soft and smooth but not textured. Soft fabrics like cotton and silk bed sheets and pillow covers, furry rugs essential of the modern bedroom. It adds warmth to the look of the room. Bed headboard should complement with the furniture and choose for your modern bedroom. You can even add upholstery bed headboard in modern bedroom.