Crystal chandeliers are great addition to the dining room. Now a days, there are innumerable designs of crystal chandeliers available in the market that will add warmth and sophistication to the dining room. Crystal chandeliers are ornate lightning fixtures that are used in contemporary homes to add beauty to the interior. These chandeliers provide a fantastic look to the dining room. Moreover, they are available in large, modern and authentic styles and you can select the one for your dining room. It will add significance and value to the home. Crystal chandeliers can be five armed or three armed or candle lit or with little glow bulbs. Here are some guidelines that you need to adhere to: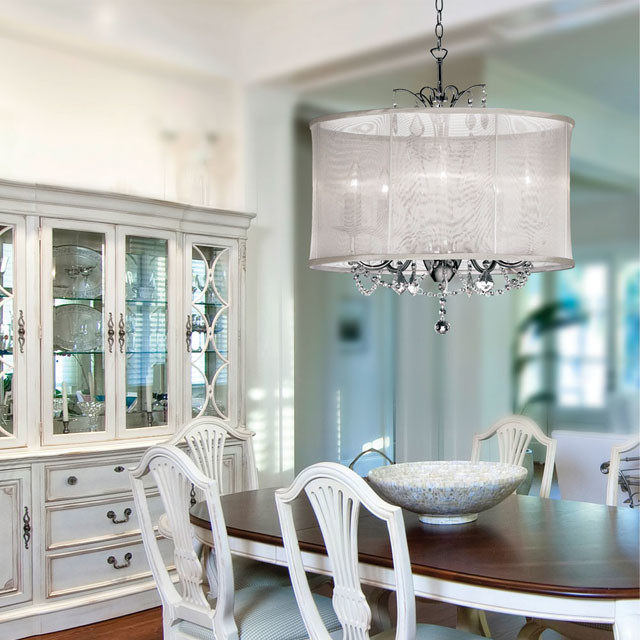 Select chandelier that complements with the look

It is important to select chandeliers that complement with existing look of your dining room. You can select chandeliers according to the colour scheme prevalent in your dining room. Suppose, you have neutral or earth tomes in the dining room, then select chandelier with gold or bronze finish. Black, blue or white tones look great with silver or black chandeliers. Think about the illumination effect that it will create and how much light it offers to the dining room.
Hire a professional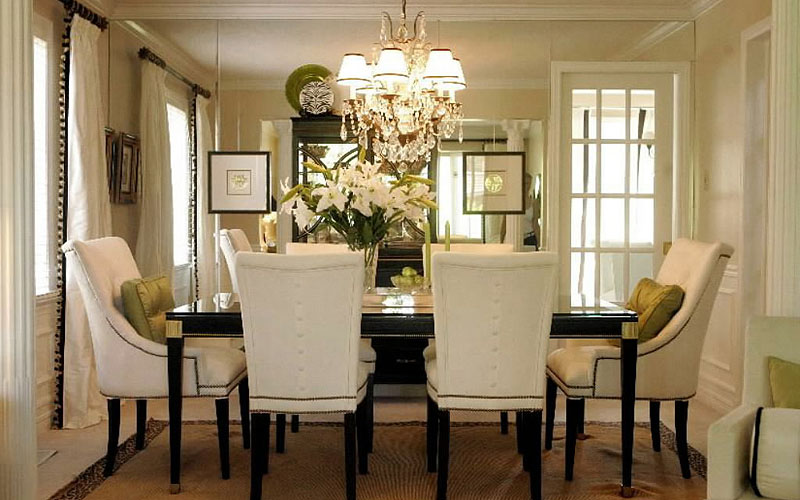 It is important to hire a professional to install crystal chandeliers in the dining room. In order to avoid accidents, you have to keep a tab on the joints from where the crystals are mounted on the ceiling. Also, check the used light bulbs and crystals, as it should be attached to the frame, so that they don't fall out. Also, check the quality of light bulbs attached to the crystals.
Size of the chandelier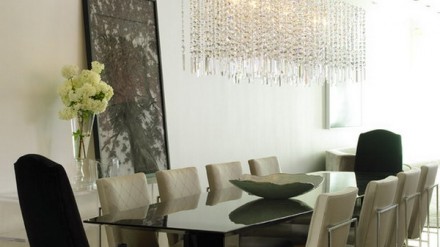 It is important to take into the consideration the size of chandelier that you wish to hang in your dining room. Don't opt for large sized crystal chandelier for a small dining room, as it will make the room look crowded. A small crystal chandelier in a large dining room makes the room look dreary. You need to understand the design and style of the dining room, so that your dining experience can become pleasant and sophisticated.
Know the dimensions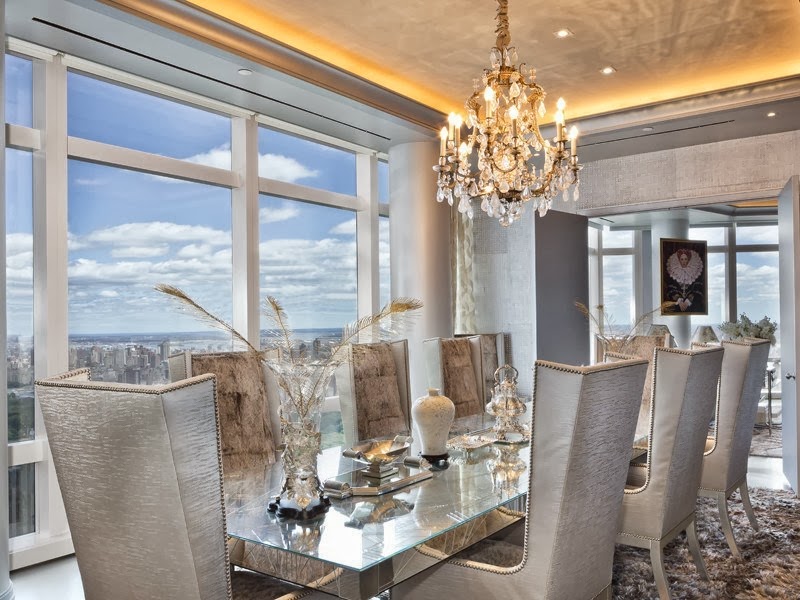 While installing the chandeliers, it is important that you know the dimensions of the dining table. The crystal chandelier should not be more in width than your dining table. You need to measure the dimensions of the dining room appropriately for creating the right balance. Never select too small or too large chandelier for the dining room. Adjust the ends of chandelier in a way that they remain at least 4 feet away from the wall.
How to clean it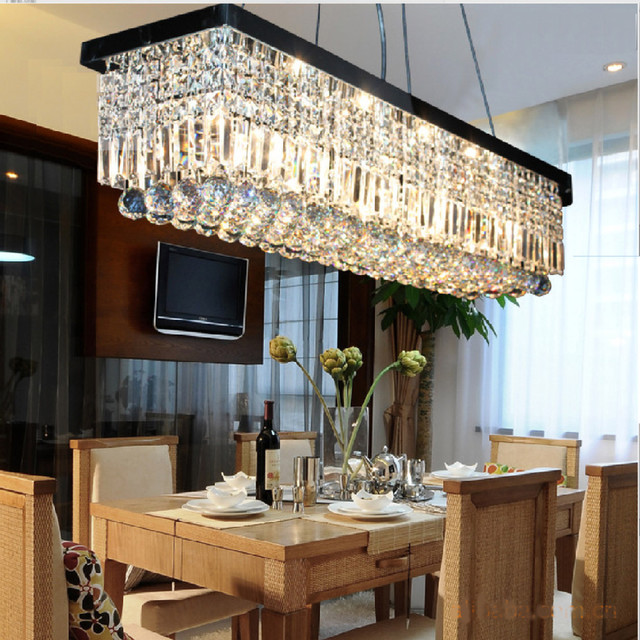 With time, crystal chandeliers gather dust and stain, so it is important to clean up these chandeliers with different methods. The method of cleaning depends upon what kind of crystal from which your chandelier is made.