Everyone desire a luxurious and elegant home. But the concern is how to maintain it in an inexpensive way? Well, it is easier than you think. Now, let's start with a definition of a luxurious home. A luxurious home is filled with state-of-the-art amenities, is rich and comfortable. Here we have detailed some ways on how to add glam to a space. These ideas are simple and inexpensive. Hope it helps.
Adding Ceiling Medallions- Ceiling Medallions is a sure shot way to add elegance to a room. When these medallions are placed below a lighting fixture, you can easily add an instant detail to otherwise simple room. These medallions are available in different colors like white, cream, bronze or even metallic finish to match the decor. The cost will depend upon the material.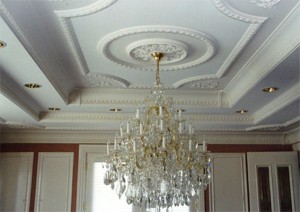 Fabric- You can easily turn your ordinary, dreary looking room into a luxurious room with a fabric wall. The best advantage of fabric accent wall is unlike wallpaper there is no risk of tear or rips. Fabric looks best and adds a punch to your space.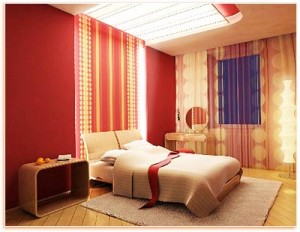 Magnetic Crystals- A crystal chandelier is available in every luxurious home. But for an average Joe, it costs simply too much. The best substitute for an expensive chandelier is to buy magnetic crystals and attach it to the existing light fixture. It is available in different shapes, styles, colors and these crystals add more value than  simple chandelier. Add floor lamps, wall sconces, etc.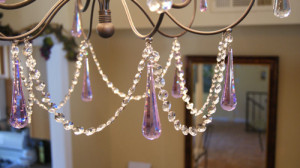 Cabinet Lighting- To create an instant ambiance in the kitchen use tap-style lights. These lights looks best when it is placed between kitchen wall cabinets and counter-tops. It will illuminate even a dark room. The total cost of cabinet lightning .
Kitchen Backsplash- You can easily add an elegance to the kitchen by adding a new backsplash. The project is inexpensive and it needs to be. You can even add a fresh coat of paint, it will surely make an impressive statement. Colorful wall tiles is the best option to go for. However, the easiest option is to use metal wall panels. These wall panels are easy to install, and it adds a reflective surface. Further, it makes the kitchen look big.
Add candles- To add a touch of elegance, you can even incorporate candles. These candles are inexpensive and is versatile to use. Further, these candles are available in different colors and it creates a cozy atmosphere in the room. Additionally, the scents creates a perfect ambiance for a luxurious home.
Molding- One of the best ways to add elegance to room is decorative molding. It is an affordable way to add luxurious touch to the room. Crown molding can be easily used in any room.
Here are other inexpensive ways to add style to the room:
Use a curved shower rod in the bathroom.
Select a new hardware for cabinets
Use sound proof to keep privacy intact.
Add an area rug to the bedroom or a living space
Add the dining table in a decorative fashion.